In the Spring of 2015, I journeyed to France, Spain, France, and Italy for 5 1/2 weeks travelling around by car and train. My blog posts which are published from April 13-May 23 outline my journey and during this time the views were incredible and I  had experiences that were truly unique. Here's a summary:
Loire Valley (Week one): based near Amboise for 4 nights and near Blois for 2 nights. This allowed my friend Judy and I ample time to see 12 chateaux of the Loire, including the famous ones: Chenonceaux, Chambord, Villandry, and Chaumont-Sur-Loire
Paris (Week two): never ending things to see and do. Highlights included doing a "French Revolution" walking tour.
Spain (Week three): right next door to France, so I went by train to Barcelona and then Costa Brava (Lloret de Mar) to attend the TBEX conference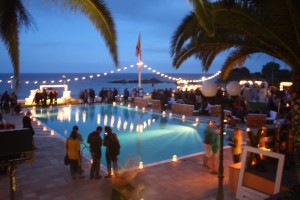 Provence (Week four and five): my favourite place due to the beautiful villages and great markets. So much to see and two weeks wasn't really enough, even though I had been to this area many times before. Two of the highlights: a truly Provencale meal only locals taste and bike riding in Provence on flat terrain!
Cinqueterre, Italy (last 4 days): should be on everyone's bucket list. The five (Cinque) towns are beautiful and although the hikes can be strenuous, the views are worth it. If you don't want to hike, you can always take the train or ferry.