After spending a week in Switzerland we headed north to the Alsace region to Verdun and then Paris. Alsace is known for it's German influence and pork!
Two highlights were:
Patricia Kaas concert in Nancy and standing for 5 1/2 hours.
And then in Paris, the best thing I've ever done: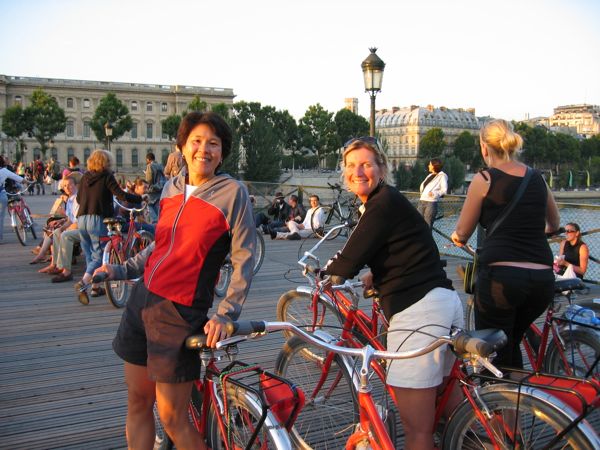 Fat Tire Bike Company: bicycle tour of Paris on a bike, at night. The tour ended with a cruise on a Bateaux Mouche….with vin rouge, of course!