I feel like I just failed a test. A failure.
In 1982, the French government created "The List": the list of the Most Beautiful Villages of France (Les Plus Beaux Villages de France)  to promote the small and picturesque French villages of quality heritage. There are 155 (as of 2015) and I went through the list.
I've only done 17.
Designation
To be designated one of the "Plus Beaux Villages de France", communes must submit an application form and meet certain criteria. Initially I thought many more villages that I had visited would be on the list. I mean, I've been to so many beautiful towns in France during my 26 trips, surely I've seen half?
Yet most didn't make the list. Based on their criteria I can now see why many don't make it onto the list. Criteria: there must be some rural character with no more than 2,000 inhabitants and have two national heritage sites. There must be an on-site evaluation and the application must have mass support by town council. Here are the measly 17 that I have done:
Rhône-Alpes:
Provence-Alpes-Côte d'Azur:
Les Baux-de-Provence

Lourmarin

Menerbes

Roussillon
Alsace:
Mittelbergheim

Eguisheim

Riquewihr
Aquitaine: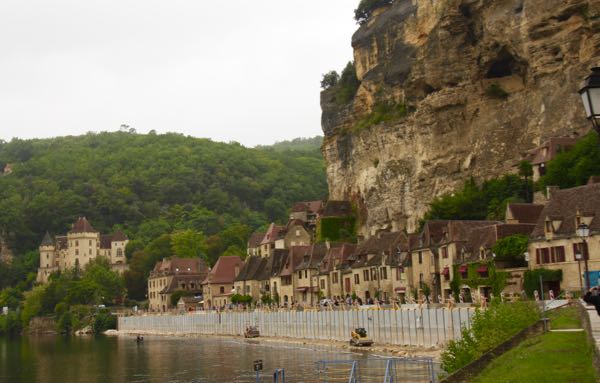 La Roque-Gageac

Beynac-et-Cazenac,

Castelnaud-la-Chapelle
Midi-Pyrénées:
Saint-Cirq-Lapopie

Autoire
Auvergne:
Puy-de-Dome  

Correction: this is the area that has two towns that are designated Les Plus Beaux Villages
Burgundy:
So, yes, I NEED to go back and conquer the remaining 138 towns. I have a lot of work to do.
Which of the 155 have you been to?