Biking In Burgundy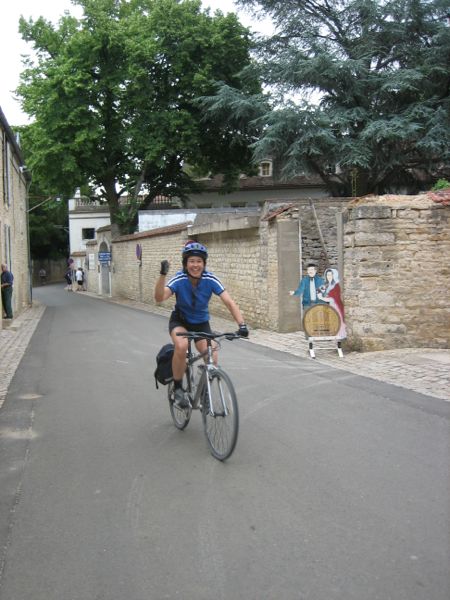 My friend Judy and I drank and ate our way through Burgundy when we took a one week bike tour through the region. Thank goodness for all the calories that we burned biking up those steep hills!  We couldn't resist the delicious French food and wine.
This trip truly put us "in the moment". There is nothing like riding a bike along a French canal.
Drinking In Champagne
Upon arriving in Epernay, we proceeded to visit three champagne houses. Taking a tour of the caves is very interesting and the tour always  ends with a tasting! Champagne Tasting In Champagne is one of my Top 100 Experiences in France.
Moet and Chandon
Heidsieck + Co.
Veuve Clicquot Ponsardin
Cheering In Paris
To top off the entire trip, we ended up in Paris at a time when France was against Italy in the World Cup Finals. We found a hotel off the Champs Elysee and claimed a spot in the bar where we watched the finals while drinking beer, wine and eating a very expensive sandwich! Alas, the French lost, but they do know how to party! Fireworks went off everywhere and the Champs Elysee and the round-about at the Arc de Triomphe was closed off.