"Whoever does not visit Paris regularly will never really be elegant."—

Honore de Balzac
Shopping for clothes? Shoes? Kitchen utensils? Food? Books?  Antiques?
Paris has it all! Here are some of the popular places to get these things:
Markets, Boulangeries and Patisseries in Paris:
Boulangeries and Patisseries in Paris
Department Stores
Galeries Lafayette and Printemps are department store rivals located beside each other on Boulevard Haussmann (40 and 64 Blvd Haussmann respectively). Both were opened in the 1800s and have boutiques inside. Be sure to show your passport at the Information Counter in order to get a 10% off discount card.
Famous Streets, Famous Retailers
Visit Avenue Montaigne and check out Chanel, Dior, Louis Vuitton, Fendi, and Valentino.
Kitchen Goods
Dehillerin (18, rue Coquilliere)
It is heaven for anyone who likes to cook or bake. It is located in the Les Halles area and at first inside, it looks like a hardware store. But what neat stuff they have! All sizes of whisks, pots, pans, utensils, and knives. It has been a family business since 1820.
Uniquely Parisian
Colette- on Rue St. Honore-for the latest in fashion, design, electronics, gadgets
Bookstores
Those with English books can be found at WH Smith (248, rue de Rivoli), Shakespeare and Co. (37 Rue de la Bûcherie), and The Abbey Bookshop (29, rue de la Parcheminerie)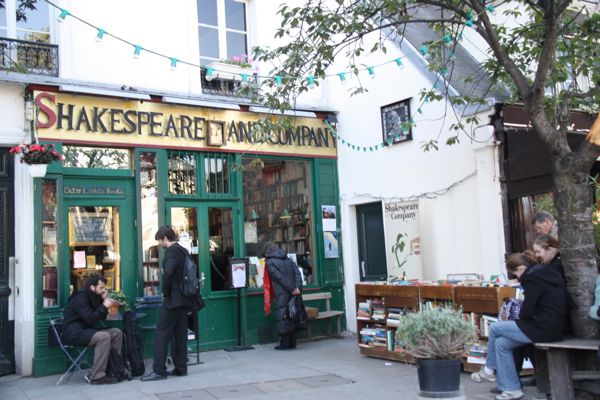 Local Art
In Montmartre one has to check out the work of local artists in the area Place du Tertre, near Sacre Coeur.
Check out my post, "Unique Gifts Bought In France" to see if there's something you might consider bring back from your travels.