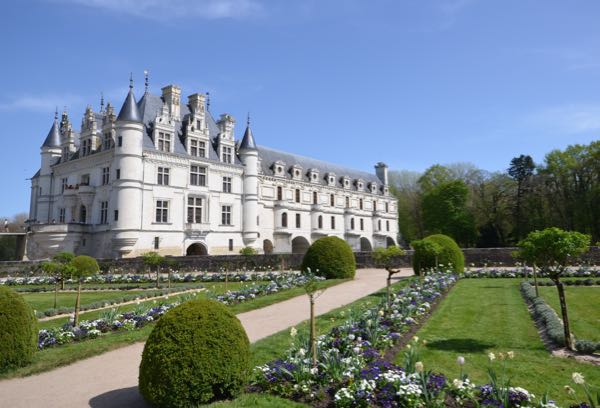 Top 100 Experiences In France—The List Is Growing
France has so much to offer in terms of sites and experiences and while the typical travel guide will highlight the Top 10 or most common ones, I like to share those that have been truly unique to me. I have done each one of these Top 100 experiences in France (active, outdoor, culinary, arts and entertainment, or learning) during my many trips to France and some I have done more than once (ie. Kayaking under the Post du Gard) because I loved the experience so much.
More experiences are continually added to the list and when it surpasses 100, I'll just keep adding more, so it will be the "Top 100+ France Experiences"!
Be sure to check out the map at the end of the page. Each of these experiences is indicated on the map, so if you're looking at visiting a certain area of France, click on one of the locations and read about the experience.
I will be adding to this list so that eventually there will be 100 experiences that you should consider doing in France.  Here we go (click on the title to get more information):
1. Touring Many Chateaux In The Loire Valley 
2. Paddling A Kayak Under the Pont du Gard in Provence
3. Running In The Marathon du Medoc
4. Learning French at Ecole des Trois Ponts in Riorges France  and
What To Expect When You Take A French Immersion Course In France
5. Having A Picnic Dinner In Paris
6. Attending A Chamber Music Concert in Sainte-Chapelle In Paris
8. Take a cooking course at Cordon Bleu
9. Attend a performance or take a guided tour at the Paris Opera (Palais Garnier)
10. Visit a local market and buy a roasted chicken
12. Attend a bull fight and Is It Wrong To Attend La Course Camarguaise (Provencal Bullfight)?
13. Stand in the middle of a field of sunflowers
14. Try on (and buy) an Hermes scarf.
15. Sit in a bar on the Champs Elysee and watch the World Cup Finale
16. Fly In A Hot Air Balloon in the Loire Valley
18. Attend the Fete de la Veraison In Chateuneuf-du-Pape
19. Eat Lunch or Dinner at a Farmhouse
21. Seeing An English-Speaking Comedy In Paris 
22. Market Tour and Cooking Class at Le Foodist
23. Kitchen Gadget Shopping at E. Dehillerin in Paris
24. Be in Paris on New Year's Eve
25. Be in Paris on July 14 and watch the Bastille Day Parade
26. Attend a fashion show at Galeries Lafayette in Paris
27. Do the Van Gogh Walk in Saint Remy de Provence
28. Drink a hot chocolate at Angelina's in Paris
29. Historic Walking Tour of Paris
30. Take a tour of La Conciergerie
31. Buy an ice cream from Berthillon and walk around the Ils St-Louis
32. Walk along the Canal St-Martin
33. Have a drink on a barge on the Seine in Paris
34. Go to a book talk at Shakespeare and Co.
35.  Spend the night at a real chateau
36. Visit Cimetiere du Pere-Lachaise
37. Hiking In Chamonix And The French Alps
38. Visit The D-Day Beaches Of Normandy
39. Champagne Tasting in Champagne
41. 37 Wines Later At The Marche Aux Vins (Beaune)
43. Marché Aux Puces: A Flea Market Worth Visiting In Paris
44. Experience Eating These French Foods
45. Taking Home Some Unique Gifts From France
46. Oysters and French 75 On New Year's Eve
48. Visiting London and Paris via the Eurostar
49. Wine Experiences For The Senses In Paris
50. VizEat: A Dining Experience With Locals
51. Culinary Tour Changed My Mind About Montmartre
52. Experiencing Medieval France
53. Active Boomer In France: Some activities to consider
55. Discovering The Covered Passages In Paris
56. Unique Experiences During My First Trip To France
57. Photographing The 10 Most Beautiful Places In France
58. Take A Short Excursion To Monte Carlo To Gamble?
59. Oysters and Wine At Le Baron Rouge Wine Bar After A Market Visit
60. Visiting Fondation Louis Vuitton For The Architecture
62. Staying In A Chalet In The Heart Of The French Alps
63. Visiting the Cité Medievale de Conflans in Albertville
64. The Most Beautiful Villages Of France: Some That I Have Visited (and recommend)
65. Visit a"Cave à Vin" to sample delicious foods and wine.
66. Visit Verdun And Some Of The World War 1 Sites
67. Visiting and Going On top Of Some of France's Arcs, Arches, and Portes
68. Be In France During "Les Soldes" (Winter or Summer)
69. Seeing Paris In A Different Light—Night Time
70. You MUST Try Bouillabaisse (Fish Soup/Stew) The Traditional Way
71. Two Special Experiences In Marseille: Seafood and Views
72. La Cité du Vin Wine Museum In Bordeaux
73. The Other Part Of Versailles Visitors Often Miss: Marie Antoinette's Hamlet and Petit Trianon
74. Flamingos, Wild Horses and The Medieval Fortress of Aigues-Mortes In The South Of France
75. 36 Hour Stopover In Collioure With A Hike up to Fort Saint-Elme.
76.  Cruising Down The Seine River In Paris OR 4 Boat Tours To Experience Outside Of Paris
78. Fête de la Transhumance: Sheep Fill The Streets In St-Rémy
79. Rochers Sculptés (Sculptured Rocks) in Brittany
80. Quirkiest, Most Imaginative Sight: Les Machines de L'île In Nantes
81. An Easy Hike In Colorado– Le Colorado Provencal
82. King Arthur And The Brocéliande Forest Legend
83. Exploring The Other Side Of Montmartre (Beyond Sacre Coeur and the Moulin Rouge)
84. Visit Le Chateau des Baux de Provence While You Can
85. Discover France's Version Of Stonehenge: Carnac's Megalithic Alignments
86. Seeing Optical Illusions At The Fondation Vasarely in Aix-en-Provence
87. Learning About Paris While You Run: With Paris Running Tours
88. Celebrating Cinema At the Lumière Museum In Lyon
89, Traboules and Wall Murals In Lyon
90. Lunch At Pomze in Paris: Satisfying An Addiction
91. Paris Greeters: A Free Walking Tour Worth Taking
92. Highlights Of Montpellier And An Excursion to Sete
93. See Van Gogh's Paintings Come Alive In Provence And On Film
94. Seeing Fashion At  Musée Yves Saint Laurent In Paris
95. 9 Beautiful Spots To Get Away From The Crowds In Paris
96.  Paris Dinner Soirée At Jim Haynes
97.  "59 Rivoli"–A Former Squat That Provides Studios For Artists In Paris
98. Remains Of The Bastille: 4 Spots You Likely Overlooked
99. National Library of France: 2 Sites Worth Visiting
100. Parisian bistro with traditional French cuisine: A la Biche au Bois
And now the NEXT 100!
101. My City Hunt With Paris In Action
102. Watch, follow, or ride in a Citroën 2CV
103. Abandoned railway in Paris: La Petite Ceinture
104. Where You Can Find Lavender In Provence
105. Discover Pont d'Arc By Kayak
106. Two Of The Best Ways To See The Cliffs At Étretat
107. Where To See The Best Bastille Day Fireworks In Normandy
108. Visiting A Lavender Farm In Provence And Learning About Lavender And Lavandin Oil
109. Lunch with a view of Etretat
110. Sound and Light Shows In Paris and Provence That You Must See
111. Hidden gardens in Etretat
112. Take Your Daughter To This Museum In Paris: Marie Curie Museum
113.  A multi-sensory experience devoted to Calvados apple brandy
114. Historical Walking Tour: Life In Paris During WWII
115. The drive between Normandy and Paris: 'Route des Abbayes'
116. Where to see French films with English subtitles in Paris
Need More Ideas?
If you want more ideas in the area where you are travelling, check out this map. It shows the location and related post about the site and experience.
2. If you're looking for specific, unique experiences in Paris, check out this page: Unique Paris Experiences