Travel guides will share great information about popular experiences and sites, however, they don't always mention the special, unique experiences that locals or die-hard devotees to Paris enjoy. Here are some of my favourites:
Have A Drink On A Boat That Is Moored In The Seine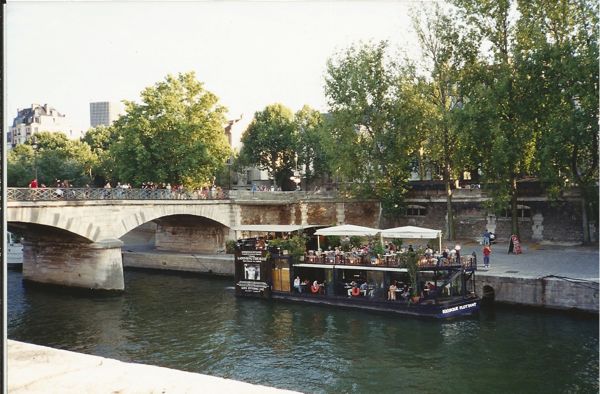 Place Dauphine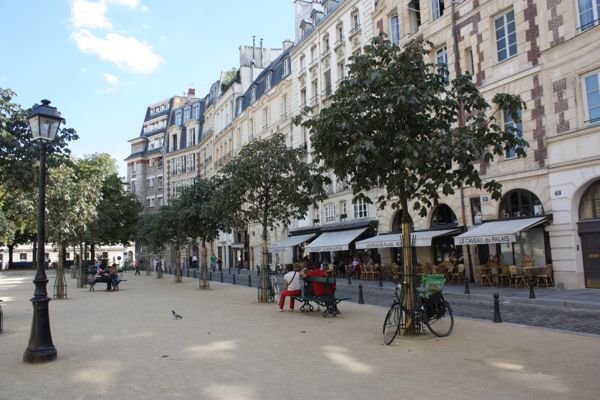 An oasis in the heart of Paris. This    little park is surrounded by cafes  and is just a stone's throw from the  Seine near the western end of the Ile  de la Cite in the 1st arrondissement  of Paris.
 Fat Tire Bike Company Tour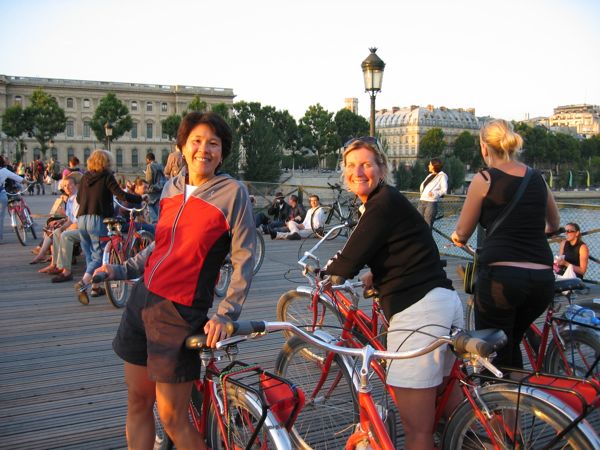 I highly recommend you take a "Fat Tire  Bike Company" bicycle tour through  Paris at night.  Your tour is very safe  and the evening is topped off with a  cruise on a Bateaux Mouche drinking  wine!
Renting a "Velib" (bicycle) in Paris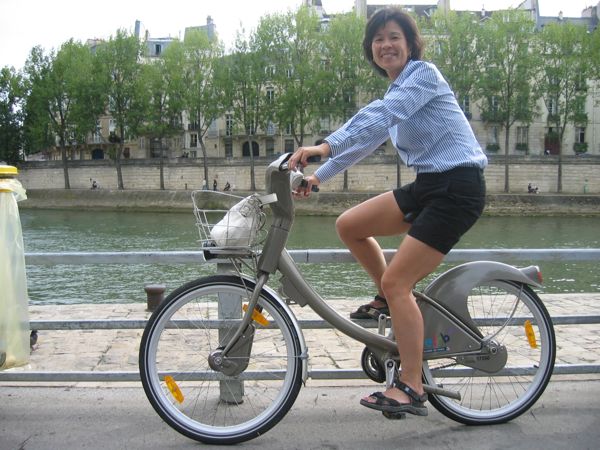 It's virtually free. It is a self-service system where you can take the bike on a journey for 30 minutes for free and you return the bike to any one of the many Velib "stations" located Paris. If you do go past your free 1/ hour, the cost is minimal (1 E per hour). Here's the Velib  information on how it works.
[Also check out my post on "50 Reasons To Love Paris" for more ideas]
Hot Chocolate At Angelina's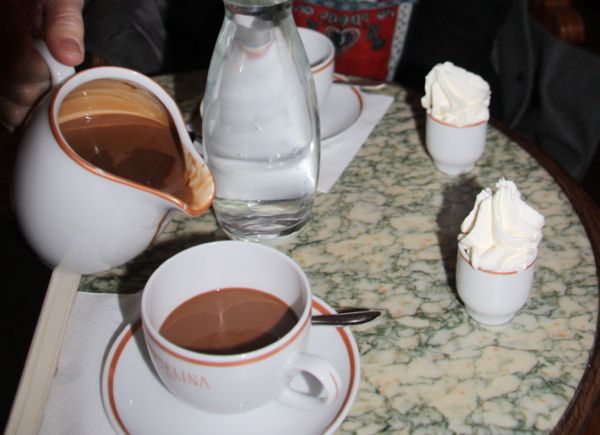 Angelina's is an institution for having a truly decadent hot chocolate. But this isn't just any hot chocolate or "Chocolat Chaud". Rich? Yes. Creamy? Yes. Smooth? Yes.  It comes in a pitcher with whipped cream in a separate dish. Angelina's is a tea room that also serves breakfast and lunch and pastries. There is often a line up to get in; however, the wait is usually not too long. Check out my niece's guest post where she shares her experience at Angelina's.
Shakespeare and Co. Booktalk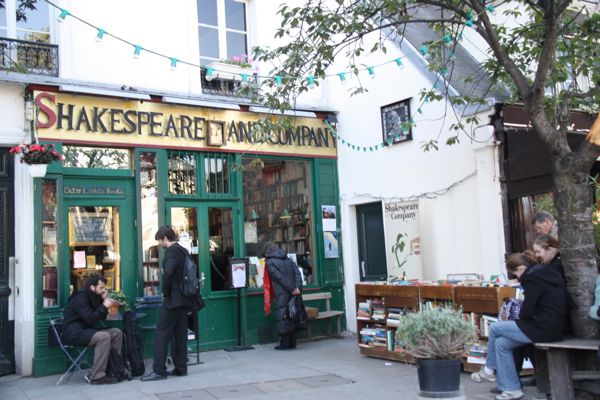 Visit this old, established bookstore that has many books in English. Check out the listing of guest authors, such as   , who give free book talks. When the weather is warm, the seating often flows out into the front courtyard. Shakespeare and Co, Paris.  
Visit The Conciergerie
This former palace is where Marie Antoinette was imprisoned before being taken to the guillotine.  During the Reign of Terror, approximately 2700 people were imprisoned here before being executed. It is located west of Ile de la Cite, near Notre Dame.
Relax On Pont Neuf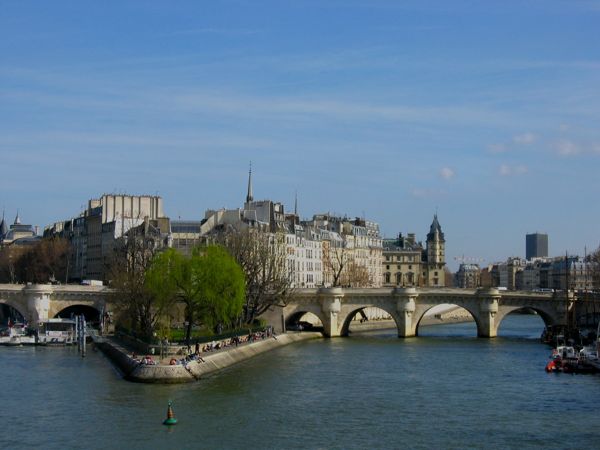 Relaxing on Pont Neuf and the Square du Vert-Galant (one of my favourite views of Paris). Bring a picnic lunch and just watch the boats glide by.
Listening To Chamber Music in Sainte-Chapelle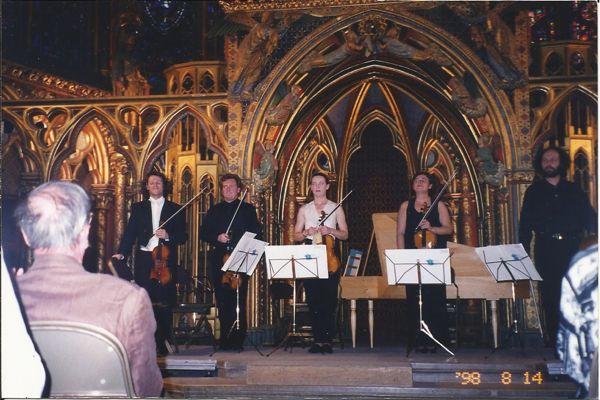 Throughout Paris you will see posters advertising various concerts in churches. The best are certainly the ones which take place in Sainte-Chapelle, located on the Ile de la Cite. Be sure to attend a night-time concert so you can truly appreciate the stained glass windows in the Chapelle.
Having A Picnic Dinner On the Pont Des Arts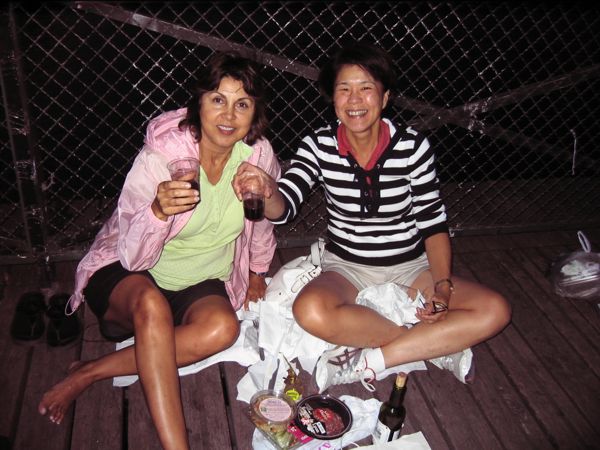 When dusk arrives, the crowds come out to the Pont Des Arts with their picnic dinners of baguettes, cheese and wine. Sometimes some musicians come out to play as well. It is a big party with joining! The Pont Des Arts is a pedestrian bridge that crosses the river Seine near the Louvre. [See below for more Perfect Picnic Locations]
Attend A Ballet At The Paris Opera House (Palais Garnier)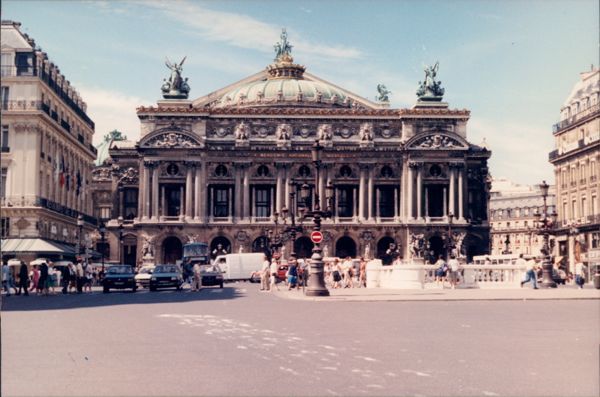 See a ballet at the Palais Garnier which houses the Paris Opera (Phantom of the Opera fame).
Drink Vin Chaud At An Outdoor Café In Winter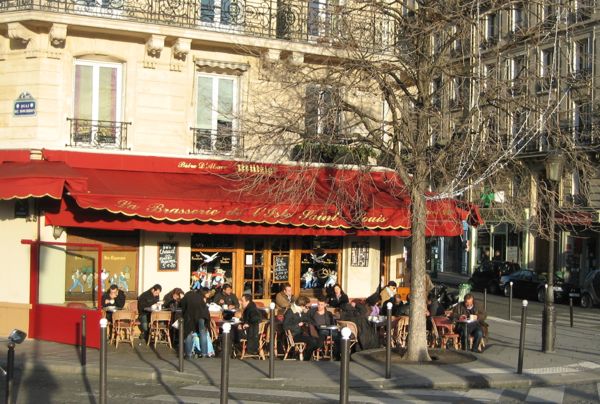 Vin Chaud is popular during Christmas and New Year's. It is hot red wine with mulling spices and served with sugar on the side. Sit under a heated awning at an outdoor cafe. Or, go to an outdoor market where you can sample some vin chaud and roasted chestnuts!
Lunch at Le Jules Verne Restaurant In The Eiffel Tower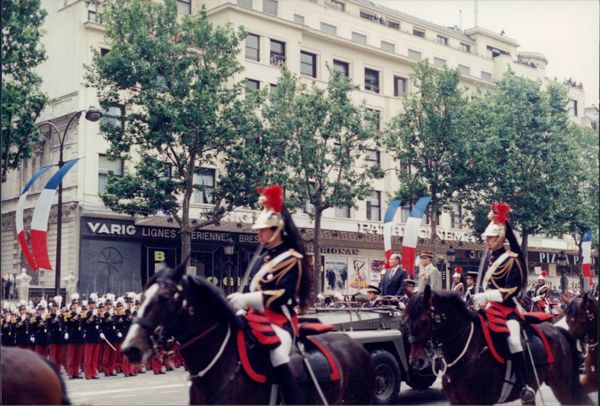 Take the private elevator to the 2nd level of the southern pillar at the Eiffel Tower and wait to be entranced by Alain Ducasse's exquisite cuisine. I went on Bastille Day, for my birthday back in…….when the restaurant was not under Ducasse, yet my lunch and experience was very memorable.
Watch A Fashion Show At Galeries Lafayette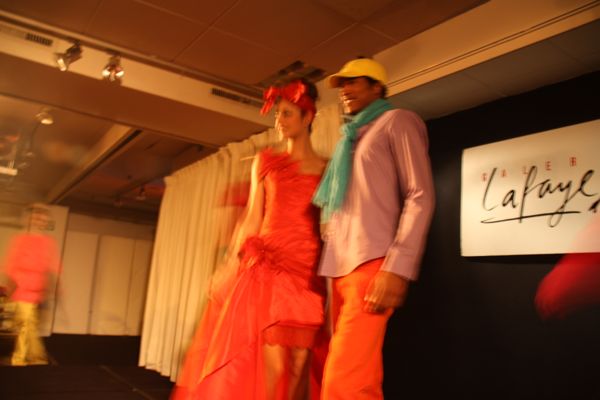 Most Fridays throughout the year at 3:00 pm, Galeries Lafayette puts on a free fashion show at its Haussmann store (40 Boulevard Haussmann) in the Salon Opera on the 7th floor. You will need to email them to make reservations although after I didn't get a response for a week or so, I called them. Contact information:  Phone +33 (0) 1.42.82.30.25. Email: fashionshow@galerieslafayette.com
For A Great View Of Paris—atop Galeries Lafayette
After you do some shopping at Galeries Lafayette, go to the roof top (escalator and stairs to the 8th floor) and grab a coffee (or wine) and sit on the outside terrace, taking in the fantastic view of Paris.
Listen To Some Jazz On The Banks Of The Seine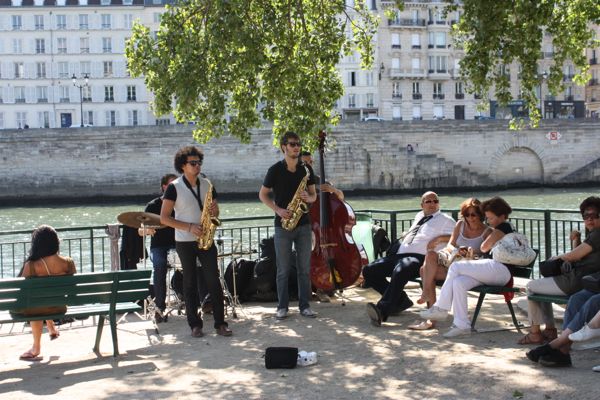 …..especially when Paris Plages is on in the summer. Paris brings tons of sand onto the banks of the Seine and sun worshippers sunbathe and walk along the Seine. Often musicians will set up shop and play some tunes.
Attend A Cordon Bleu Cooking Class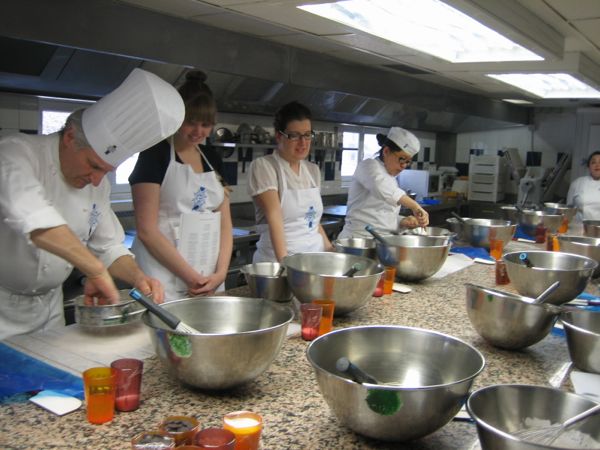 You can go for a half day or full day and learn how to make macarons, breads, regional cuisines, and sauces.  Cordon Bleu short course offerings.
Be In Paris On July 14, Bastille Day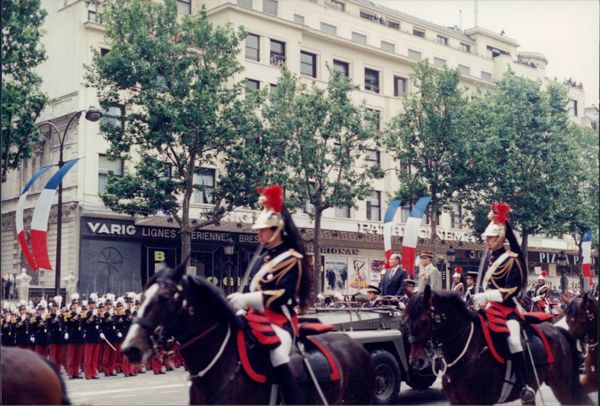 Be in Paris the day before and the day of "Bastille Day" (France's National Holiday on July 14—-ironically, my birthday) and watch the parade down the Champs Elysees.
Wander The Gardens at The Musee Rodin
Walk around the beautiful gardens and see the famous "The Thinker" sculpture.
Go Running For Fun Or In A Race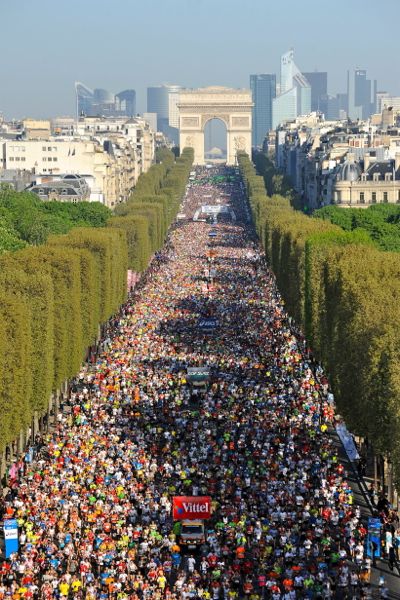 Run the Paris Marathon (in April) or the "20 Km de Paris" (in October) or just run along the Seine for fun!
If you do decide to run a race in France, be sure to have a doctor's certificate and book well in advance. And be prepared for some "different" race foods. No bananas but lots of sugar cubes, raisins, oranges, and pound cake are often offered along the route as well as water in bottles. Yes, bottles. Thousands and thousands of bottles scattered all over the road, so watch out!
Ile Saint-Louis and Ice Cream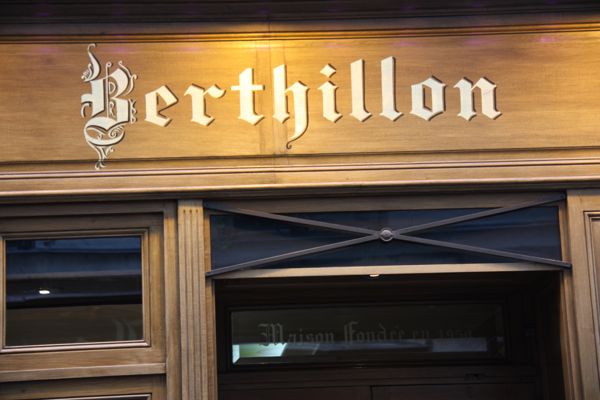 Berthillon ice cream and sorbets are cherished by  locals and tourists,  particularly when they are  purchased from the store on the Ile Saint-Louis. There is something about wandering the streets on the Ile and eating a delicious, rich ice cream cone. Berthillon's is  the second oldest ice cream  parlour in Paris. You will no doubt encounter a small and playing on the bridge between Ile Saint Louis and Ile de la Cite.
Relax In Luxembourg Gardens and People Watch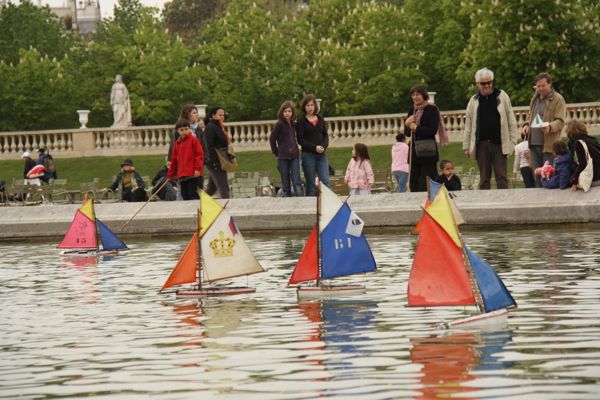 …..and watch little kids play with their boats in the fountain.
Drive Around The Arc de Triomphe (and around, and around)
Here's your chance to drive like the French! This is one of the grandest roundabouts and it is fun to drive around the Arc and try to get out onto one of the major streets. Just don't be fearful. Be bold!
Join A Strike, Or Watch One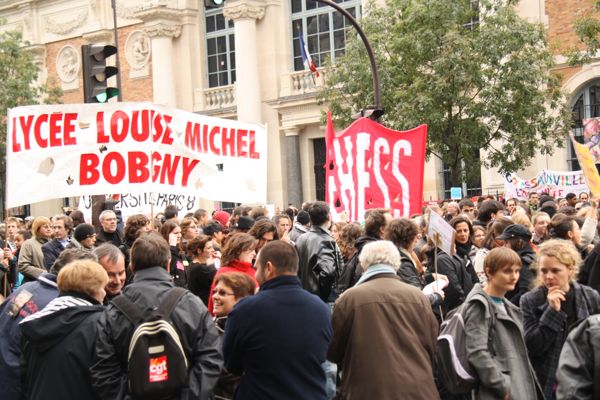 Strikes, or, "Les Greves" can shut down all transportation, museums, or any public institution. They occur fairly often but do not last long. I encountered one as I turned a corner. I felt completely safe and the crowd of a few thousand were very peaceful.
The Catacombs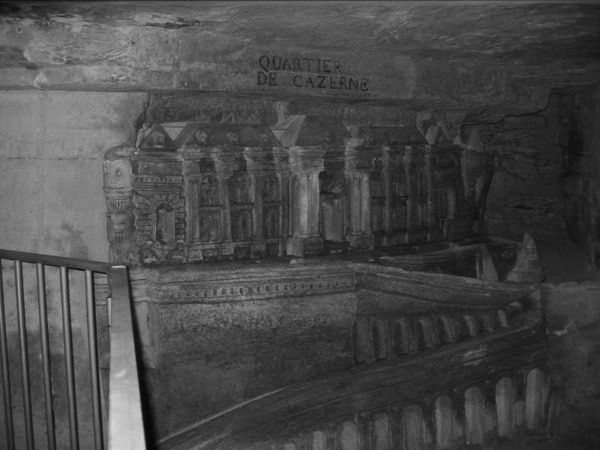 This underground cemetery houses the remains of more than 6 million people. It was established in the early 18th century as Paris' cemeteries could not deal with the overflow of bodies. It is interesting to see the skulls and femurs artistically arranged throughout the underground cavern. The entrance is located near the Metro: Denfert-Rochereau.
Hermes
The Hermès carré (scarf). The classic orange box with the horse motif. Timeless.  The beautifully designed silk scarf has been cherished by those who love the unique patterns ever since it was created in 1937. But true fashionistas know that when you purchase an Hermès scarf (at a Hermès boutique, bien sur), one MUST also ask for the "Cartes A Nouer" (aka "Knotting Cards"). The 22 cards provide pictures and instructions to tie your scarf in many different ways. You won't get the box of cards unless you ask!   Hermes Website.
Cartier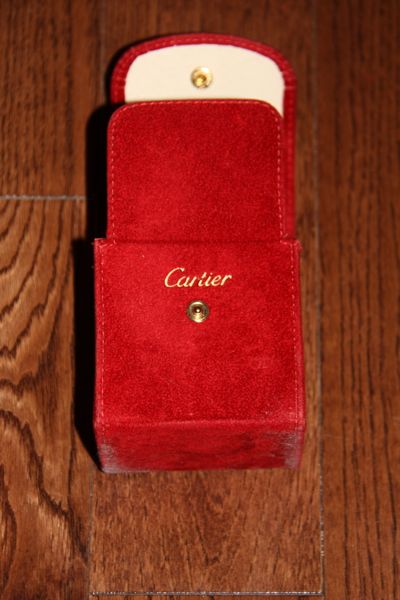 Who can resist Cartier?
The iconic brand makes jewelry and watches, of course. But did you know that if you buy one of their watches, you can get one of their travel cases FREE. Once again, you must ask for it. It is in plush red velvet and is a perfect travel companion for your time piece.
Le Cafe Des Chats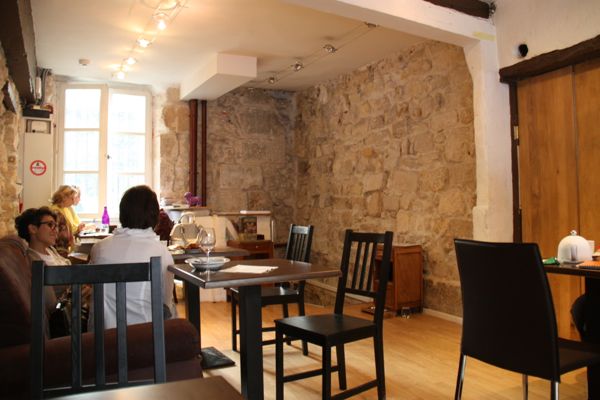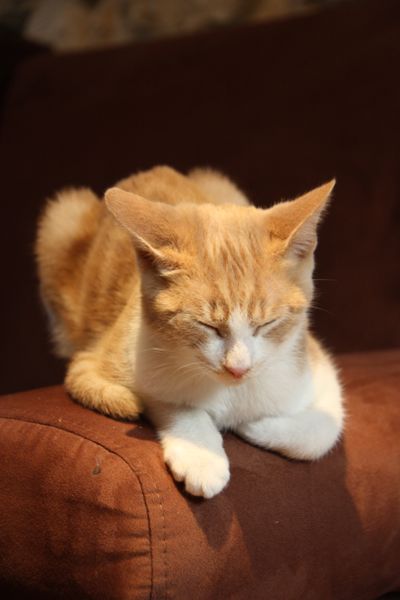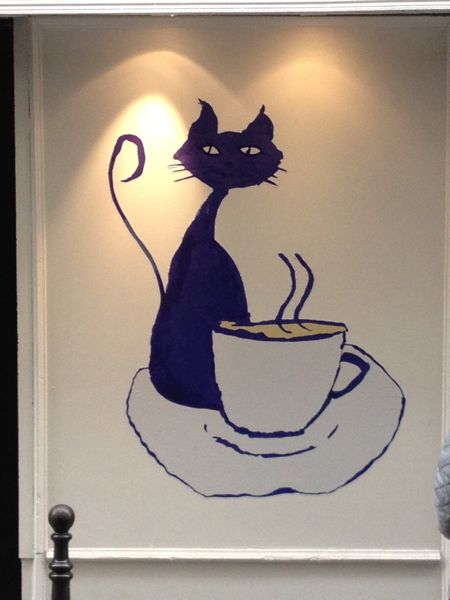 2013 Paris opened its first cat cafe. I went 2 days after it opened, andhad a glass of wine and a dessert while kittens and cats wandered around the cafe, sat on laps, and posed for pictures.
It's a different experience.   Yes, you obviously have to like cats.
Le Foodist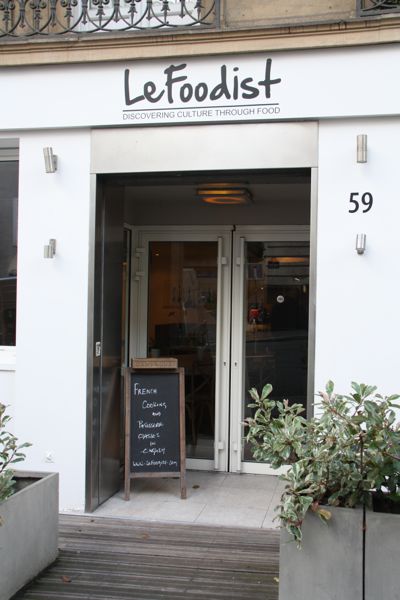 As mentioned in my October 11 blog post, the market visit and cooking class is definitely worth doing, not just for the tour, the cooking and the food, but especially for the stories told by Fred, the owner/chef who truly made the experience memorable.  We went to an open-air market to pick up the ingredients for lunch and then came back to prepare the lunch.
Location: 59 Rue Cardinal Lemoine in the 5th Arrondissement
Website: www.lefoodist.com
Check out these other ideas: