It all began with a two-week trip to Paris and Provence in the south in 1978. The following is a list of all of my trips to France…..to date. Obviously, there are many more trips to come!  Yes, I have travelled to many, many other countries since 1978, but why bother listing them? They aren't FRANCE.
Here are the past itineraries for each of 32+ trips to France helping you plan your next trip. They include information about sites and special experiences.  Check out the itineraries below or the tab above which shows the location mentioned in the itineraries. [For your future reference, you can save these itineraries in Pinterest]
Cooking in France, The Chateaux Of The Loire Valley and Running In The Paris Marathon                                                             –My Week At Ecole des Trois Ponts Language and Cooking School
31. The Ardèche, Provence, Paris, and Normandy
32. Paris In October
33. 2 Month Itinerary In France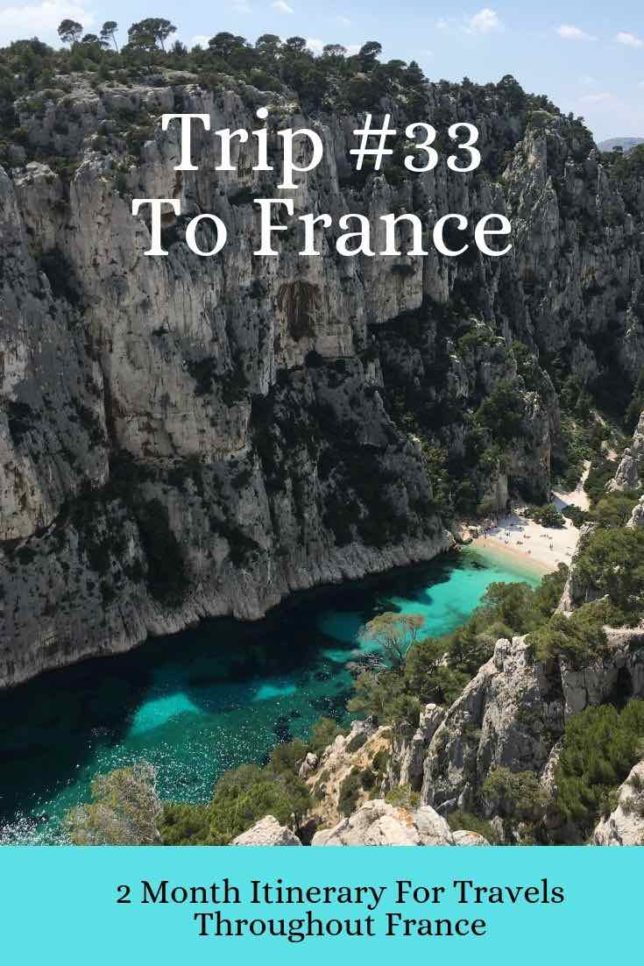 34. 12 Days In Menton And Nice
Looking for more ideas for your next trip? Have a look at this map too see all the places I've written about in previous posts. Just click on a place and a link to a previous post will pop up.