I have found some really wonderful places to stay in France—- hotels, Bed and Breakfasts, apartments, and houses—-using various booking platforms which include VRBO (Vacation Rentals By Owner, also known as HomeAway) and Booking. Here are some of my favourite accommodations listed by region and a brief summary of what I liked about each.
**Contains Affiliate Links: if you purchase or book something through these links, I get a small commission (at no extra charge to you). With or without the commission, I genuinely recommend the products noted. Airbnb no longer has an Airbnb Associates program; however, I am still including links to some of the properties. **
Where Might You Stay In France?
[Because there are tables on this page, it is best viewed on desktop or landscape direction.]
Be sure you really know what type of accommodation you need and want before you start doing your research and even looking at this list. It will save you time. The criteria I used was shared in this post, "Which Types Of Accommodation Are Right For You?".
My Favourite Accommodations: Which Ones Made The Cut?
I've stayed in many, many places over the years; however, not all of them are listed below. Some are no longer available to book and some just didn't make the cut. So why did these particular places make the list? Here are some of the most important reasons:
Location, location, location: a convenient location was always key. I was often near a restaurant, commercial district, or grocery store (95% of the time). Other times, being near a train station was the number one priority. And as I was travelling solo sometimes, being in a safe area was very important.
Excellent reviews from other travellers: I don't think there was ever a time when I booked a place without hearing the pros and cons of the place, area, or staff. I just didn't want to take the chance.
The price was right: I will not go cheap and will not pay a fortune. So these are places were reasonably priced and good value.
Surrounding area: having an outstanding view from a window, balcony or terrace made those places that much more memorable.
Decor/layout/furnishings/cleanliness: I hate bugs. I really hate them. So having a modern, clean place is really important. While some of the places I have rented had a lot of history (ie. over 75 years old), I was very happy with how clean, tastefully furnished, and comfortable they were.
"Wow" factor: it's that first impression where you walk in and fall in love with the place. This happened more with the houses and apartments I rented rather than hotel rooms.
Getting there: the ease of getting to the place and parking, if necessary, was very important to me. After reading reviews, if I sensed I would go out of my mind trying to get to the place, I would pass on that accommodation. I didn't need the extra hassle.
Region: Ile-de France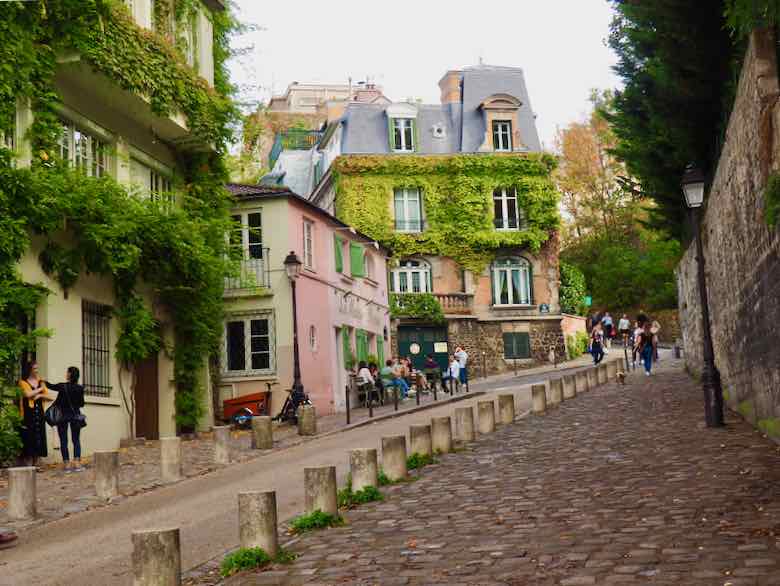 | DEPARTMENT | CITY | PROPERTY | MY COMMENTS |
| --- | --- | --- | --- |
| Paris | Paris (6th arrondissement) | Le Petit Belloy | Right near Blvds Saint Michel and Saint Germain. Nespresso coffee, very friendly. Trip #30 |
| Paris | Paris (12 arr) | Hotel Palym | Best location if you need to be near Gare de Lyon. The room was modern, comfortable, was reasonably-priced, and had air conditioning. Good location for restaurants. Stayed here during Trip #31 before heading to Normandy. |
| Paris | Paris (15 arr) | Platine Hotel | Stayed here in late December. Good location for restaurants and not far from the Eiffel Tower. Modern, well-equipped room. Trip #27 |
| Le Mesnil-Amelot Seine-et-Marne | Paris Airport | Nomad Paris Roissy Charles de Gaulle | Modern, good price, free shuttle to the airport, high tech with projected tv on the room wall, good breakfast. Trip #31 |
| Paris | Paris (2 arr) | Apartment On The Right Bank | I spent 10 nights here at the end of my 2 month trip to France. The 1 bedroom apartment had a balcony and air conditioning. The building had an elevator. Good location and great apartment. Trip #33 |
| Paris | Paris (11 arr) | Citadines Bastille Marais | As I wrote in this post, A Better Alternative To Airbnb, the Citadines apartment/hotel was incredibly clean with a perfect location. No worries about it being cancelled at the last minute or even having to clean it before I left. I'll be staying here again. Trip #35 |
| Paris | Paris (2 arr) | Hotel Choiseul Opera | Excellent hotel near the Opera and many tourist sites. Three-star hotel with a kettle and Nespresso machine. Air-conditioned with an elevator. Highly recommend. Trip #35 |
| Roissy-en-France | Paris Airport (CDG) | Ibis Styles Paris Roissy CDG | Stayed here the night before departing from Charles de Gaulle airport. Very comfortable room and an excellent breakfast. Hotel Navette (shuttle) from Terminal 2 ((TGV station) picks up and drops you off and you pay a nominal amount. Trip #35 |
Region: Normandy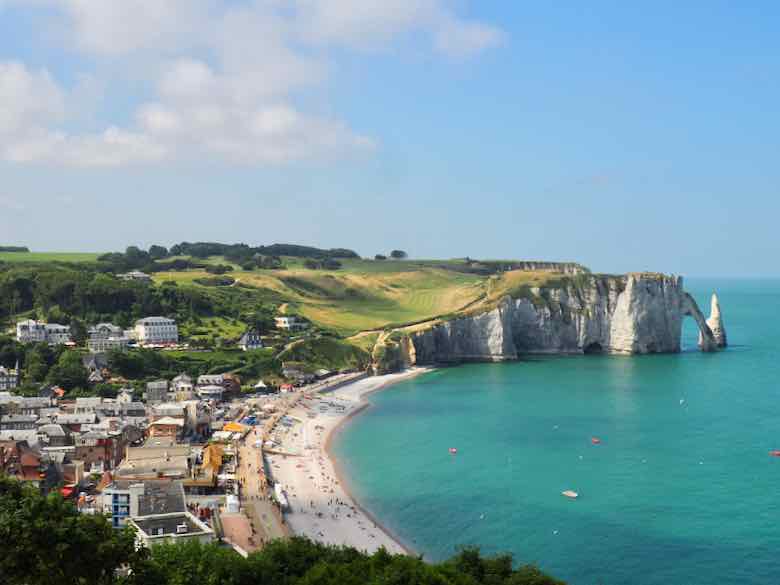 | DEPARTMENT | CITY | PROPERTY | MY COMMENTS |
| --- | --- | --- | --- |
| Seine-Maritime | Etretat | La Bergerie House | Best location in Etretat. Large house with 3 levels: living room and bathroom, kitchen, and 1 bedroom with 2 beds. Very quiet with a lovely garden surrounding the house and owners house next door. Free parking with a shortcut into town. It will only take you 5-10 minutes to get there. Superhost is very helpful and friendly. Trip #31 |
| Manche | Pontorson | Villa Mons | I chose this hotel because it was not far from Mont Saint-Michel and was much more reasonably priced. Great breakfast on the terrace and spacious, Trip #28 |
Region: Brittany
| DEPARTMENT | CITY | PROPERTY | MY COMMENTS |
| --- | --- | --- | --- |
| Côtes-d'Armor | Dinan | Maison La Tour | This is a place where I wish I could have stayed longer. It was a fully equipped apartment with a terrace and a delicious breakfast was brought to me each morning. Beautifully decorated and convenient-it was in the centre of Dinn and had private parking. Trip #28 |
| Morbihan | Vannes | Ti Laouenek | I had a room with private bathroom in this B and B although I did have the living room all to myself. The couple who run it were lovely and provided a delicious breakfast. Short walk into town. Trip #28 |
Region: Pays de la Loire
| DEPARTMENT | CITY | PROPERTY | MY COMMENTS |
| --- | --- | --- | --- |
| Maine-et-Loire | Saumur | Hotel St. Pierre | This hotel was in the centre of town right by the Chateau and had a refined elegance to it. Spacious rooms and sitting areas. I enjoyed having a drink in the bar area. Trip #19 |
Region: Centre-Val de Loire
| DEPARTMENT | CITY | PROPERTY | MY COMMENTS |
| --- | --- | --- | --- |
| Indre-et-Loire | Montbazon | Château d'Artigny | This 18th century château with beautiful architecture and antique furnishings in the rooms and salons. The service and dinner were first class. More information here |
| Loir-et-Cher | Chissay-en-Touraine | Château de Chissay | When I wrote about staying in a real French château, this was listed as my favourite. The surroundings and accommodations were luxurious. There was a pool and we did hang out there one late afternoon. Dinner was delicious—wine and ingredients from the Loire region. More information here |
| Loir-et-Cher | Onzain | Hotel Château des Tertres | I have stayed at Hotel des Tertres twice. Very friendly service, lovely accommodations on a large property that was near all the major castles. This is where I had the best fromage blanc in France. More information here |
Region: Provence-Alpes-Côte d'Azur
| DEPARTMENT | CITY | PROPERTY | MY COMMENTS |
| --- | --- | --- | --- |
| Alpes-Maritimes | Nice | Apartment in the heart of Nice (at the gates of Old Nice) | The location is perfect. In Old Nice on a street that has lots of shops and restaurants; however, the apartment faces north and the area where the trams pass, so it's very quiet. Modern apartment with an alcove (with door) that is the bedroom. Spacious, very clean, and comfortable. Trip #34 |
| Alpes-Maritimes | Nice | Ibis Styles Nice Aéroport Arenas | Ibis Styles Nice Aéroport Arenas hotel is easily accessed from the centre of Nice via the tram and from the airport via the free hotel shuttle. The restaurant (for dinner) was very good and around the corner. Like all Ibis Styles hotels, it was modern and comfortable. Very good breakfast. Trip #34 |
| Alpes-Maritimes | Menton | Apartment In The Centre Of Menton | Loved this apartment. It is a 1-bedroom with a living room and a spacious kitchen with a dining area. Superhost is very helpful and the views are lovely. It's modern and the building has an elevator. Ideally located to everything. Free city bus passes nearby on the same street. Trip #34 |
| Bouches-du-Rhône | Cassis | Apartment In The Centre Of Cassis | Super location, only a few blocks from the Cassis port. Quiet apartment with free parking and modern furnishings and equipment. The best part was the balcony/terrace. Trip #33 |
| Bouches-du-Rhône | Aix-en-Provence | Hôtel du Globe | Nice hotel in the central, safe part of Aix-en-Provence. Modern room with air conditioning. Reasonably priced. I'd stay here again. Trip #28 |
| Bouches-du-Rhône | Marseille | Alex Hotel And Spa | Really liked this hotel: modern bedroom and bathroom. Conveniently located across the street from the main train station and up the street from the port. Trip #27 |
| Vaucluse | Bonnieux | La Grange | Spacious apartment overlooking a vineyard with free parking, a separate bedroom area, and modern bathroom. The kitchen is large and well equipped. It's about a 20-minute walk into Bonnieux. Trip #33 |
| Vaucluse | Murs | La Sariette | I stayed at this lovely gite in the countryside twice. It is run by a very friendly British couple. 1 bedroom, 2 bathrooms and a living room that has a sofa bed. Well-equipped house. You'll need a car to get to it. Only a 10-minute drive to Gordes. Trip #24 and Trip #31 |
Region: Auvergne-Rhône-Alpes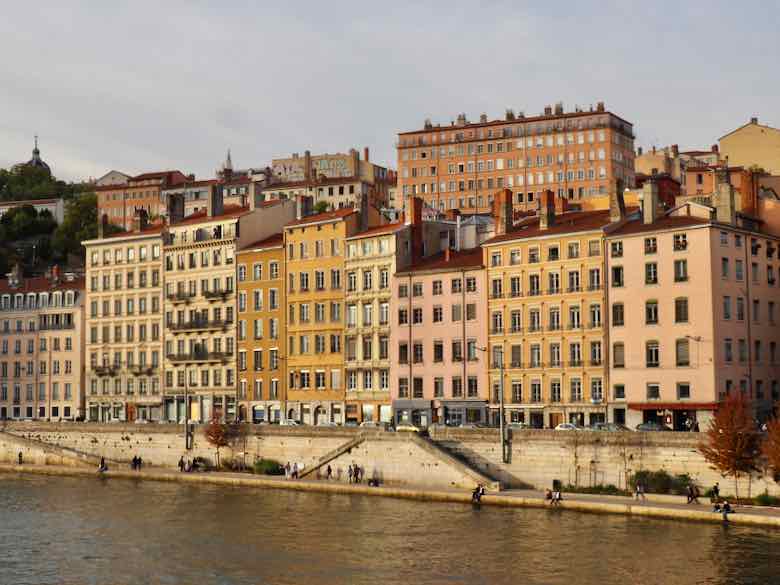 | DEPARTMENT | CITY | PROPERTY | MY COMMENTS |
| --- | --- | --- | --- |
| Rhône | Lyon | Ibis Styles Lyon Center Part Dieu | I stayed here at the beginning of my 2 month trip in France because I wanted to be near the train station. Lyon's Part Dieu train station is just down the street and is part of the Accor group of hotels. Good price and it's clean, comfortable, and the breakfast was good. Trip #33 |
| Rhône | Lyon | Ibis Lyon Part Dieu Les Halles | I stayed here twice on my way to my French Immersion school because it is so conveniently located near Lyon's Part Dieu train station. It's a pretty typical Ibis hotel-clean, quiet and reasonably priced. I stay here because of the location. Trip #29 |
| Ain | Sainte-Julie | Les Chambres de la Renaissance | This restored château had all the modern furnishings and provides an extensive breakfast. It was the perfect stopover heading back to Lyon from the French Alps. More information here |
Region: Occitanie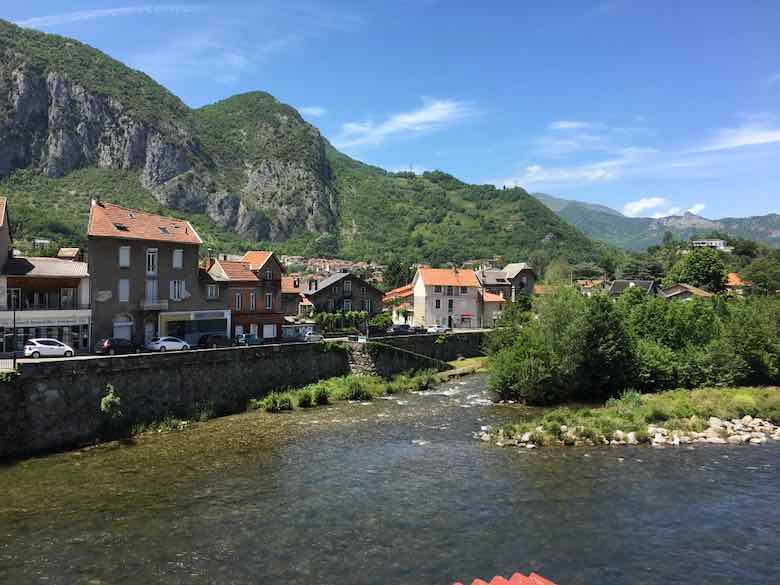 | DEPARTMENT | CITY | PROPERTY | MY COMMENTS |
| --- | --- | --- | --- |
| Aude | Carcassonne | Apartment With Terrace in Carcassonne | Very convenient location within walking distance of old and new Carcassonne. Spacious living room with a private terrace. There is paid street parking or nearby free parking. Trip #33 |
| Hérault | Montpellier | Apartment In The Historic Center Of Montpellier | I spent a week in Montpellier attending French immersion classes and loved this 1 bedroom apartment and location: spacious, modern and close to everything. Sat out on the balcony often and did not need a car to visit places or the seaside town of Sete. Trip #23 and 1 Week In Montpellier |
| Hérault | Autignac | Château Autignac | Stayed here for three nights on may way to the French Pyrénées further south during my 2 month trip to France. Beautiful, modern rooms in a renovated château. There's an infinity pool in the back and spacious sitting areas to just relax. Charming town of Pézenas is nearby. Trip #33 |
| Hérault | Marseillan | Les Chambres d'Andrea | Excellent Bed and Breakfast accommodations and breakfast. Modern room and parking on the street right in front. Found out later that one of my friends had also stayed there previously and also loved it. Perfect stopover from Collioure to Marseille. Trip #27 |
| Pyrénées-Orientales | Prades | Maison 225 | The town of Prades was the perfect base to visit the French Pyrénées. Owners are very hospitable and even packed a lunch for me when I took the Little Yellow Train. Complimentary wine/bar, free parking (which was a godsend as parking in this town was not easy). My room was large with a terrace. Stayed here during my Trip #33 |
| Ariège | Tarascon-sur-Ariège | Hotel Terranostra | Chose to stay in Tarascon-sur-Ariège as it was on my way to Carcassonne. Lovely, picturesque town near the famous Grotte de Niaux prehistoric cave. The hotel was connected to a good restaurant and had lovely views of the Ariège River. It was comfortable and I'd stay here again. Trip #33 |
| Lot | Rocamadour | Relais Amadourien | Up top by the Château in Rocamadour, the Relais Amadourien had free parking and the location was perfect. Within walking distance of everything. Breakfast was good and the room was comfortable. Trip #33 |
| Pyrénées-Orientales | Collioure | Hotel Le Bon Port | Usually, it is difficult to find reasonably priced hotels in Collioure, especially in high season. Super location: overlooking the sea and short walk into centre of town. I stayed here in the month of January and it was very good- a big room with a balcony. Trip #27 |
| Gard | Anduze | L'Hotel du Garage des Cevennes | I LOVED this hotel. Modern, quiet, and comfortable with an excellent breakfast and dinner.. Located in the centre of Anduze and parking was not far and free. Wish I could have stayed longer. I'll be staying here again. Trip #35 |
| Gard | Remoulins | La Combe Joseph | I wanted to be located close to Pont du Gard and Remoulins is the closest town. This B and B was quiet, comfortable, and had a pool. Breakfast was excellent. Short drive into Remoulins for dinner. Trip #35 |
| Aveyron | Millau | Campanile Millau | I stayed at the Campanile because everything else in Millau was sold out; however, it was a good choice. Excellent breakfast, air conditioned, and comfortable. Nice that it had a kettle. Trip #35 |
| Aveyron | Saint-Affrique | Hotel Le Pont Neuf | This centrally-located hotel also served dinner. I had a quiet room even though it faced the main street. The bathroom was renovated/modern and free parking was across the street. Great place to stop when visiting Roquefort-sur-Soulzon and areas south of Millau. Trip #35 |
| Tarn | Albi | Hotel Les Pasteliers | Really nice hotel in Albi, within walking distance of the main sites. Parking on the street and excellent breakfast. Room and bathroom were small but fine for one night. Trip #35 |
Region: Nouvelle-Aquitaine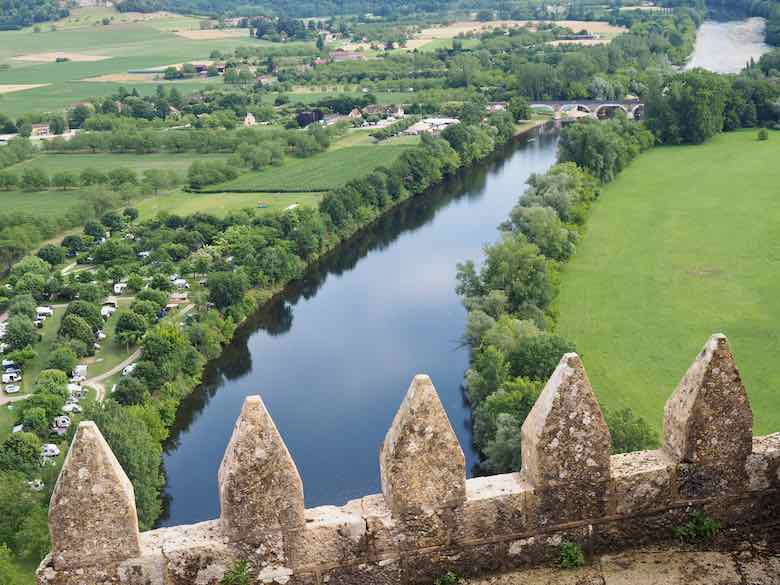 | DEPARTMENT | CITY | PROPERTY | MY COMMENTS |
| --- | --- | --- | --- |
| Gironde | Bordeaux | Quality Hotel Bordeaux Centre | The hotel is in a super location and the room was equipped with a Nespresso machine. Very convenient to shopping and restaurants. Trip #27 |
| Gironde | Bordeaux | Ibis Styles Bordeaux Gare Saint Jean | I chose this hotel because it was near the train station, so it was very convenient. I wanted to be able to get to the train station quickly the next day. Nothing overly special but the decor and service are typical of the Ibis/Accor group—clean and comfortable. Walked to the centre of town. Trip #33 and Trip #35 |
| Gironde | Arcachon | Apartment With Balcony | Free parking, modern apartment with a balcony. This 1-bedroom apartment is modern with a big kitchen, balcony and free parking. I just parked my car the entire time and walked into town. Note: Looks like there's a new owner so I can't vouch for how reliable he is. Trip #33 |
| Charente-Maritime | La Rochelle | Hotel Saint Jean d'Acre | Hotel Saint Jean d'Acre is in a super location..right around the corner from the harbour and lots of restaurants. Air-conditioned, modern with tea/coffee. Trip #33 |
| Dordogne | Sarlat | Apartment In Sarlat-la-Canéda | In the centre of town, this apartment is nicely furnished. Bedroom is in an alcove. Living room is large and kitchen has a table and chairs in the room, but no curtains on the kitchen windows. Large bathroom. Parking was not too far away and free. Trip #33 |
| Dordogne | Beynac-et-Cazenac | Apartment with with a view | Host was very friendly and helpful. Large studio apartment with 2 ceiling fans. Early in the morning hot air balloons would fly by over the Dordogne River. Sofa and kitchen table and a comfortable bed. Even though it was a very hot summer, the apartment was cool during the night and the owner brought me another fan. Trip #33 |
| Gironde | Libourne | Hotel de la Tour | My room was very spacious and the breakfast and dinner were good. Super location as it is by the harbour and down the street from the main square where there's a weekly market. Trip #35 |
Region: Grand Est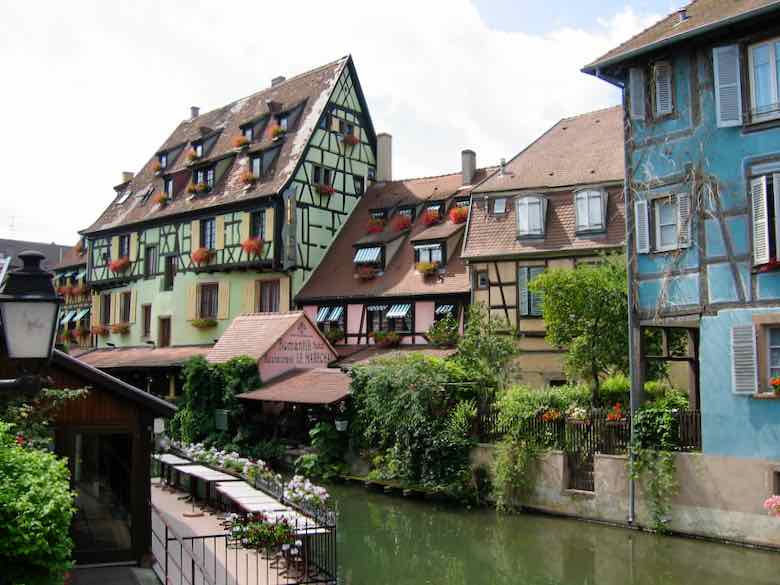 | DEPARTMENT | CITY | PROPERTY | MY COMMENTS |
| --- | --- | --- | --- |
| Bas-Rhin | Andlau | Apartment In Andlau | A friend and I rented this 2-bedroom apartment that is part of a larger house. It was spacious and clean with a separate kitchen, dining area, and sitting room. We had access to the pool and the best part was that it was right in the town of Andlau, which had a number of restaurants and in the perfect location to tour around the Alsace region. Private parking. Trip #10 |
Region: Bourgogne-Franche-Comté
| DEPARTMENT | CITY | PROPERTY | MY COMMENTS |
| --- | --- | --- | --- |
| Nièvre | Saint-Amand-en-Puisaye | La Bicoque en Puisaye | I wanted a nice place to stay that was near Château de Guédelon and this B and B was perfect. Very quiet, comfortable with a great breakfast and near a very good restaurant. You will need a car to get here. Trip #35 |
Continue Your Search With….
Booking
If you have any places that you'd highly recommend, please let me know. I'd love to check them out.
Pin to your favourite board on Pinterest