On this page are some resources which will make your trip to France a little easier. These are infographic travel guides which you can save them as Pinterest images.
Infographic: 10 Beautiful Places In France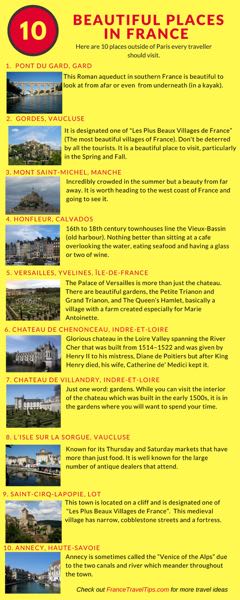 Infographic: 10 Dos and Don'ts When Travelling In France
Infographic: How Would You Like Your Meat Cooked?
Infographic: 3 French Sauces To Go With Your Steak
If you're not already a subscriber to France Travel Tips, I hope you'll consider doing so. Once you confirm your subscription, you'll be sent an email with a link to get your free infographic guide, "Top 10 Photo Locations In Paris".