Advice On Using The Paris Museum Pass: Is It Worth It?
There are about 250 museums in Paris. Add to these the historical monuments and art galleries and you can see why tourists keep returning to Paris. There is so much to see! Should you buy individual tickets or get the Paris Museum Pass? If you get the pass, what's the most effective way to use it so you get your money's worth? In this post I provide advice on using the Paris Museum Pass and summarize what your ticket options are as well as information on how to get into the Louvre using the Museum Pass as that entry is different from the others.
[Updated July 7, 2023-see note about getting into the Louvre Museum. And starting July 1, 2022, the Louvre will be open until 9:45 pm on Fridays.]
1.
Getting Into Paris Museums and Monuments For Free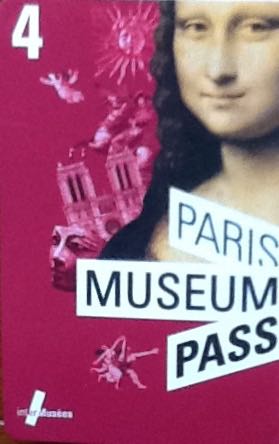 Before you buy any tickets or passes, check out which museums you want to visit and see if you can go for free. There are several that are free all the time, others that are free the first Sunday of the month, and two that are free at night time.
UPDATE: In the past, you could use the Paris Museum Pass to visit a museum multiple times—-ie. Visit the Louvre in the morning and go back at night. This is no longer allowed. You cannot re-enter a museum using the Paris Museum Pass. The website states: "Allows 1 entry to each site".
Free Entrance On The First Sunday Of Each Month
All months: Including Musee D'Orsay, Centre Pompidou, and Musée national de l'Orangerie, Musée des Arts et Métiers, Musée nationale Picasso
From October 1-March 31: Musee Rodin
From November 1-March 31: including the Arc de Triomphe, Conciergerie, Pantheon, Tours de Notre Dame [temporarily closed), Sainte-Chapelle, Château de Versailles, Château de Vincennes
From November 1-May 31: including Château de Rambouillet
1st Saturday evening of the month (and on Bastille Day-14 July): Musée du Louvre
Thursday evenings: Musée des Arts et Métiers
Free Entrance At Any Time
Free permanent collections: including the Musée Carnavalet [note: currently closed for renovations], Maison de Victor Hugo, Musée d'Art Moderne de la ville de Paris, Petit Palais – Musée des Beaux-Arts de la ville de Paris,
Free entry: Musee Curie [https://www.francetraveltips.com/marie-curie-museum/], Musée de Parfum Fragonard, Arenes de Lutèce, Mémorial de Shoah
**See https://en.parisinfo.com/what-to-see-in-paris/museums/free-admission-and-good-deals-in-museums-and-monuments-in-paris for a list of all the museums with free admission
2. 2, 4, or 6-Day
Paris Museum Pass
The Paris Museum Pass can cover 2 days (55 Euros), 4 days (70 Euros) or 6 days (85 Euros) and is only a "deal" if you map out your days very carefully. (Note: these are passes for consecutive hours. For example, 2 days = 48 consecutive hours of use).
The upside is that you get free entry and you can skip the line. It gives you free entry into more than 60 museums, monuments, and art galleries in Paris where the average cost of entry is 14 Euros.
The downside of the pass is the urgency to "get your money's worth" where you might rush through a museum and not truly enjoy the time spent there. Friends have used the pass and were very careful to plot out what museums they would be passing by.
Museums covered by the pass include the following located in and outside of Paris (verify the list on the website):
Musée du Louvre (see the following section on getting the timed entry)

Musée d'Orsay
Conciergerie
Tours Notre Dame de Paris [temporarily closed due to the 2019 fire]
Arc de Triomphe
Centre Pompidou
Panthéon
Musée de l'Armée and Napoleon's tomb
Musée de Cluny
Musée du quai Branly
Musée Picasso
Les Arts décoratifs-Collection Mode et Textile
Château de Versailles et Trianon
Château de Vincennes
Château de Fontainebleau
Château de Rambouillet
Note: A number of monuments/museums are not included (ie. the Eiffel Tower, Jacquemart-André Museum, Opéra Garnier, Musée Marmottan Monet).
3.
Entry Into The Musée du Louvre Using The Paris Museum Pass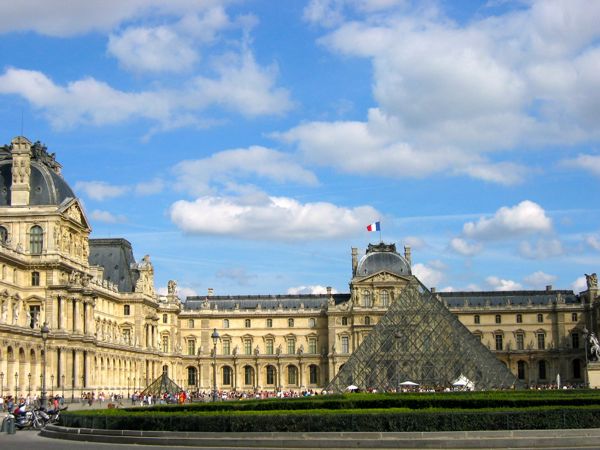 The Musée du Louvre is one of the world's largest and famous and is the most visited museum in the world, averaging 15,000 visitors A DAY (10.2 million a year) (according to Wikipedia) so be forewarned: it can get very crowded and I feel the best time to go is Wednesday night.
The museum was once housed in the Palais du Louvre and was made a museum during the French Revolution (1792). The glass pyramid, designed by architect I.M. Pei is the focal point of the Louvre. There is more than just the Leonardo da Vinci's Mona Lisa to see (which I personally feel is over-rated. It's actually small and set behind glass and you can't really get near it). So do explore the other parts of the museum where there are more than 380,000 objects and 35,000 works of art including:
Winged Victory or Nike of Samothrace (There is a classic scene with Audrey Hepburn in the movie, "Funny Face", that has Winged Victory)

Liberty Leading The People by Eugene Delacroix
Virgin of the Rocks by Leonardo da Vinci
Coronation of Napoleon by Jacques Louis David
Venus de Milo
Timed Tickets
Due to this overcrowding, the museum now recommends you get timed tickets: you must choose a time to enter even though you have a Paris Museum Pass. In October 2019, the president of the Louvre updated their timed ticket policy, stating that bookings for a "time" were recommended but only essential during periods of high attendance. But from what I can see, there is still uncertainty and if you want to get in, you need a timed ticket.
How To Get The Timed Ticket
In the past, you could just bypass the line and walk in. Now, you have to go online and using the ID number on your pass, choose a time to visit. After selecting the date and time and confirming your order you have to:
Create a customer account and validate your booking.

Enter the first and last names of each person as well as the serial number of each Pass
Click "Payment"
To get your ticket you can either download your ticket to print or get a mobile ticket.
When you arrive at the Louvre at your chosen time, you must show your pass along with the document confirming your time slot reservation.
Here is a link to book your time: https://www.ticketlouvre.fr/louvre/b2c/index.cfm/pmpevent/eventCode/PMP
Important Notes
Only one visit to the Louvre is allowed. You cannot get a timed ticket for the morning, leave the museum, and return later in the day.

Be sure to check the Louvre website for rules on using the Paris Museum Pass and the recent announcement about only requiring time tickets during "exceptional" time periods (whatever that means).
These timed entries go very fast so this is going to make using the pass difficult if you get the pass when you arrive. You might not have many days in Paris and all the time slots might be taken.
A suggested alternative: buy a single-timed ticket for the Louvre museum and use the Paris Museum Pass for other days.
4. Updates Since The Louvre Re-Opened After Covid-19
It is strongly recommended that you book a time slot to guarantee your admission. Even if you have the Museum Pass, you must book a time slot online

Masks are highly recommended
Louvre opening hours are: daily 9:00 am-6:00 pm (Tuesdays closed) and until 9:45 on Friday
Starting July 1, 2022, the Louvre will be open until 9:45 pm on Friday
Cloakrooms are available
The Mona Lisa is exhibited in a room (Salle des États) with a separate entrance and exit. There are guides to ensure people keep moving and do not slow down the line. Selfies will not be allowed….but people do 🙁
5.
How Others Have Used Their Paris Museum Pass
The following information is how my friend Laurie used the 4-day pass on her trip to Paris. One thing I should add: picking a time to visit is key. Be sure to check out JaimeAttendre to find out the waiting times at many museums and monuments not just in Paris, but around the world).
How Laurie Used The 4-Day Paris Museum Pass
Day 1
Eiffel Tower (not included and didn't go up it)
Hotel National des Invalides
We could have gone to the Rodin because it was right across the street, but it was Monday and it was closed.  We didn't have any other day to do this area so we also missed the Musee d'Orsay which is closed Monday.  
Day 2
Versailles: the Museum Pass was worth it for this day alone. Just don't go on a day when the musicals or fountains are on. You will have to pay, again, for the entry to the gardens.

First thing, we went to the Chateaux de Trianon and Domaine de Marie-Antoinette (the hamlet is under construction so you couldn't go into the buildings). All included.
After lunch at the Grand Canal cafeteria (good and reasonably priced), we went through the gardens and, by the time we got to the palace (4:30 or so), we had only a 20-30 minute wait for security. I believe the palace is open until 6:30. Most of the bus tours had left and it was far less crowded than I remember in the past. This was an entire day paid for by the pass. Rail and lunch were extra.
If you have a pass and go early, be sure to check which line you are in. You don't need Billets.
The private apartments are a separate ticket and can be booked online. You go through separate security and it is a guided tour. Be sure to ask where to meet so you don't waste time in line.
Day 3
We would have gone to the Notre-Dame towers, but we were late and we decided not to wait in line. We did go to the Crypte Archeologique du Paris Notre-Dame because we could and it was very interesting.

My friend wasn't interested in waiting in line for Sainte-Chapelle because she wanted to do some shopping, but we could have gone there and the Conciergerie.
The Louvre is open Wednesday night and, again, the pass lets you bypass the ticket line, but not the security line.
Day 4
Visited the Pantheon and Musee de Cluny because they were, literally, in our backyard.
I will be honest. It helps if you know your way around Paris, but, planning ahead makes it reasonable.
Advice
1. Know what you want to see.
2. Know when each place is open and what day it is closed. Be sure to check if there are nights when something is open late … like the Louvre … and plan for an evening visit.
3. Group visits by area/arrondissement.
4. You don't have to see everything in each museum. Our plan was to go to the Rodin, see a few of his most famous pieces and head to Musee d'Orsay for lunch and a quick visit to some of the most famous Impressionist paintings.
5. Buy your pass when you get to Paris.
6. You don't need the Paris pass that includes transportation (it is a lot more money) unless you don't like to walk.
Do's And Don'ts When Getting The Paris Museum Pass
DO Go to the website Parisinfo and decide what you want to see. Add up the entry fees to see if they are more or less than the 66 euros (4-day pass). It is a good idea to have a map handy so you can maximize the number of places to visit in one area.
DO Make a chart. I made a chart of the days of the week we would be using the pass (KEY ADVICE: The pass must be used on consecutive days and it starts on the day you sign and date the card. DO NOT sign the pass and then visit the first place mid-day. A half-day will be wasted!)
DO read "How to fill out the pass" that is printed on the pass.
DON'T There is no reason to buy the pass online and pay the shipping charges. Check the website, but I believe you can buy it at the airport or at any Tourist office. We bought ours from the Tourist office in Montmartre. You can buy it as soon as you see an office. It isn't valid until you print the date of your first entry into a museum.
DO Be sure to check the day each museum, etc. is closed. They don't all close the same day.
DO The pass is a great way to avoid TICKET lines NOT security lines. Be sure to check which line you are in! Don't get caught waiting in the wrong line! Ask!! We bypassed a long ticket line at the Arc de Triomphe and walked right up to the top.
DO You can pop into those museums you always wondered about but didn't want to pay the entrance fees … just in case.
DON'T You don't have to spend a long time in each museum. We were in Les Invalides for 30 minutes or so…..long enough to take pictures and marvel at such a vast monument for such a little man!! [That's Napoleon].
I would buy it, again, so I can duck into some of the more obscure places or visit just an exhibit that interests me. On my own 2 days would be enough.
Merci à Laurie for her advice and comments!
Frequently Asked Questions
1. Do all museums have timed entry?
No, but a lot of museums do. For example, Musée d'Orsay doesn't but the Louvre does have timed entries. Be sure you go on the museum pass website to book a time. Even if you book your time on the Museum Pass website, you will likely have to still show your ticket indicating the time. Some museums have specific lines for those with the museum pass, even if there is not a timed entry, so it's in your best interests to get there early to be sure you're one of the first people to get in (fast).
2. Is the Eiffel Tower included in the Paris Museum Pass?
No, the pass won't give you free access to the Eiffel Tower.
3. Can my Paris Museum Pass allow me to bypass the long security lines?
No. You'll still have to go through security.
Pin to your favourite board on Pinterest