Free Water in Paris: Historic Wallace Fountains
It's interesting to read complaints from travelers about the lack of water fountains in Paris. Really? All over Paris you can find the historic Wallace Fountains where free, drinkable water is available from fountains which look like sculptures and not your typical modern water fountains.
Free Water In Paris
Throughout Paris, there are green cast-iron fountains that provide free drinking water. They were donated by Englishman Sir Richard Wallace (1818–1890) who was a philanthropist and art collector. He loved Paris and used his own money to provide the people of Paris with drinking water in 1872.
Wallace Fountains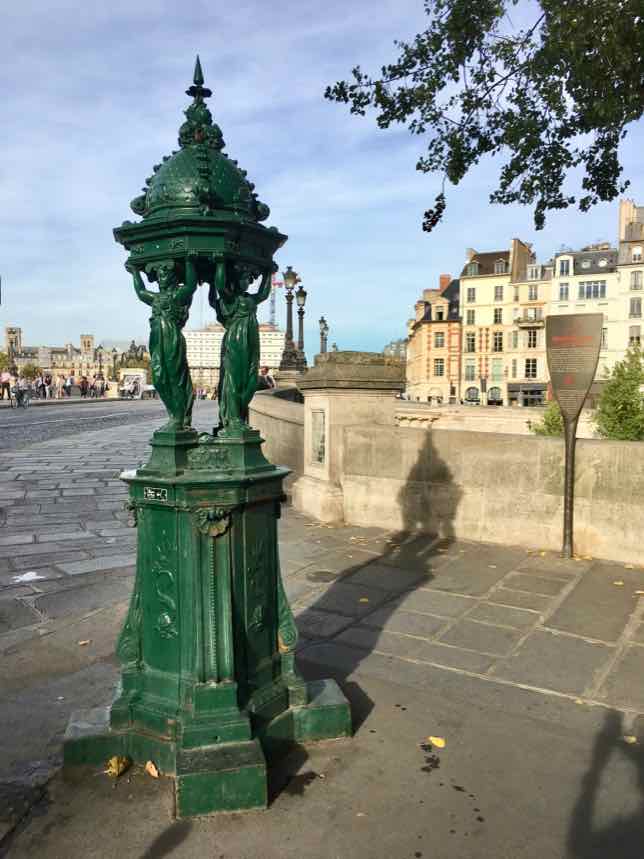 History
At the time, water was expensive and not always clean. The poor, in particular, had a difficult time accessing it and Wallace decided to help those in need. Wallace designed the fountains which came equipped with tin cups (removed in 1952) and they helped beautify the city. These fountains were designed as sculptures and I was told that even today you can buy a fountain as the molds still exist.
Charles Auguste Lebourg (1829 -1906) is the French sculptor who was hired to construct these fountains. He used Wallace's initial drawings and created more elaborate masterpieces.
Design
Wallace instructed Lebourg that the fountains had to meet the following criteria*:
had to have a pleasing design

had to be tall enough to be seen from far away but blend in with the surrounding area
able to resist inclement weather conditions such as rain, wind, and heat
easy to maintain
inexpensive to produce so that many could be constructed
There are four types of Wallace models with the first two designed by Wallace/Lebourg and financed by Wallace*:
Large (almost 3 metres tall)

Colonnade (2.5 metres)
Wall mounted (almost 2 metres tall)
Small (1.3 metres)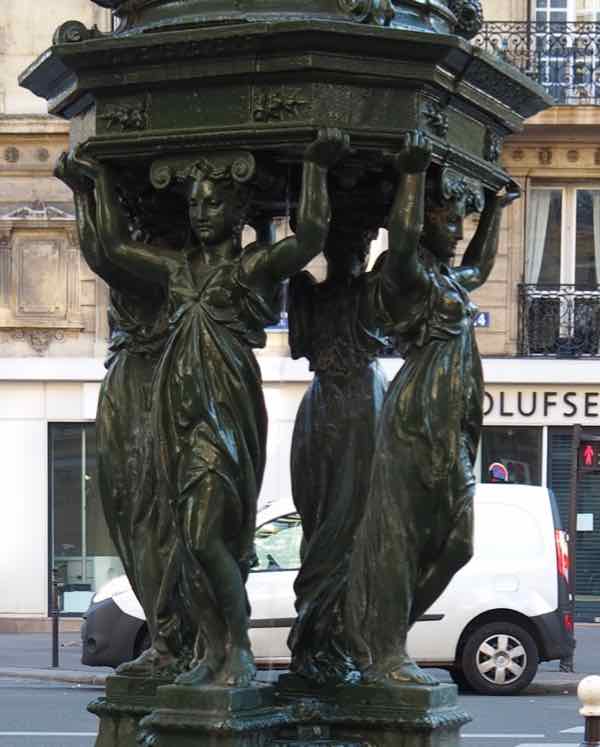 In the above photo of the large model, Lebourg created four caryatids (sculpted female figures) and each one represents a quality or behaviour: charity, sobriety, kindness, or charity.
The city ultimately chose the colour (green) and the locations. There are over1000 fountains in Paris and over 100 are Wallace fountains. They are in operation from March 15-November 15, providing free clean water to those passing by.
Locations of the Wallace Fountains shown above:
Top row:
Quai des Grands Augustines and Rue Dauphine at Pont Neuf
Rue Bonaparte and Rue Guillaume Apollinaire

Square Felix-Desruelles
Middle row:
Square Laurent Prache
Square Saint Medard
St. Sulpice Square
Bottom row:
by Mur des Je t'Aime in Montmartre
near Place de Passy

22 Rue de Charenton

Sparkling Water
Recently Paris added carbonated water at public drinking fountains (fontaine pétillante) in each of the 20 arrondissements but those fountains are not so attractive.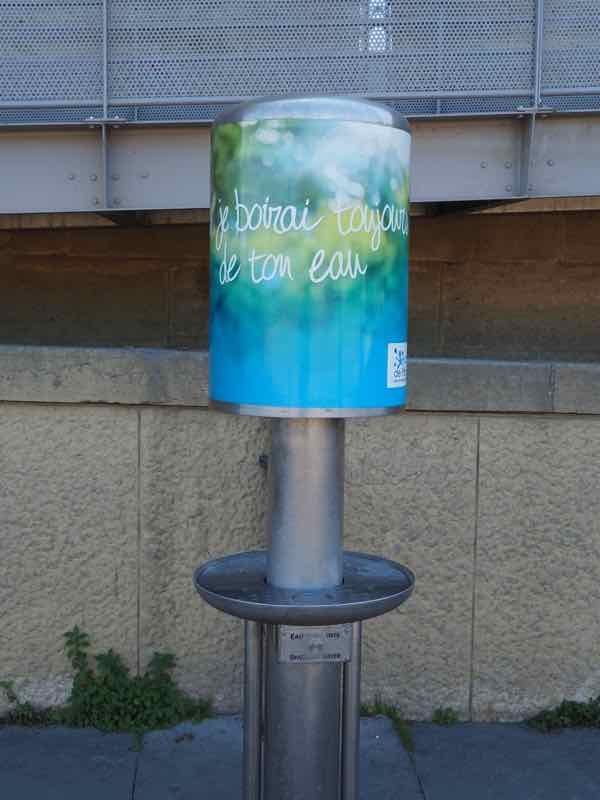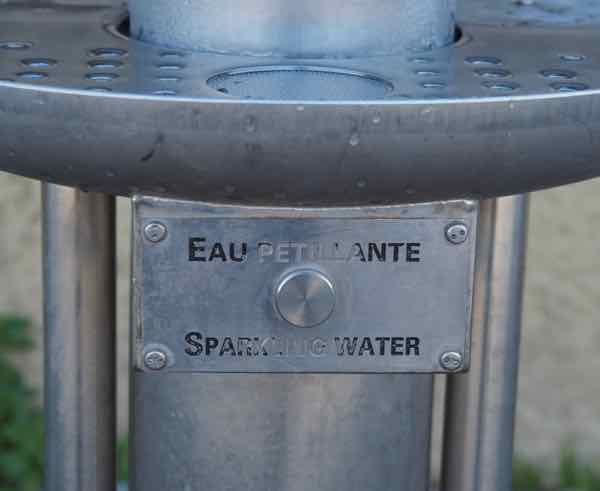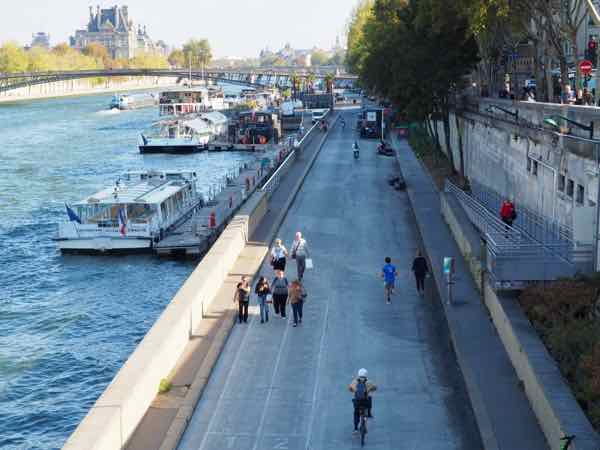 I tried the sparkling water and it was carbonated, but not a lot. If you are parched, they are the perfect solution. The one I found was on the pedestrian walkway along the Seine near Pont de la Concorde.
Locations
Here is a map showing where all the fountains are located in Paris: Carte des Fontaines
*Source: https://en.wikipedia.org/wiki/Wallace_fountain