Stay The Night In A French Château
**Contains Affiliate Links**
Sure, you can stay in an ordinary hotel in France, but why not stay the night in a French Château? What French castle can you stay in? The good news is: there are many castle hotels to choose from and it won't cost you and arm and a leg. While some can be very expensive, there are many that are not. Here are some I have stayed in (A map with the locations is at the end of this post):
My Favourite Night In A Real French Château
Château de Chissay
So let's begin with my favourite night in a château. Château de Chissay (first photo) is located near Chenonceau and was built in the 1500s for the chancellor of France. When I stayed there with a friend we got "bumped" up to a better room with a sitting room and fireplace as a bike tour had come through. We had an amazing dinner with local ingredients and wines. That is one of the pleasures of staying at a place like this, the meals are usually fabulous.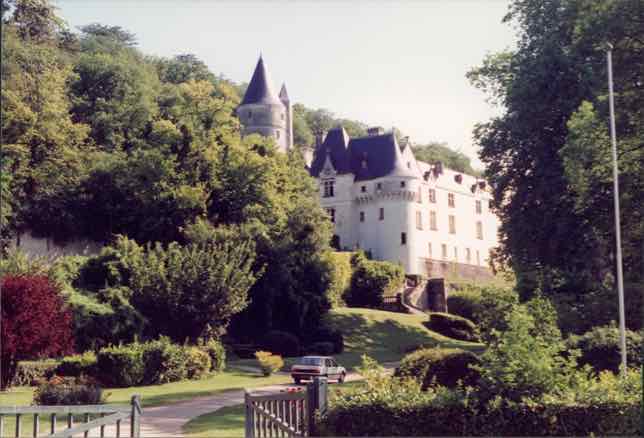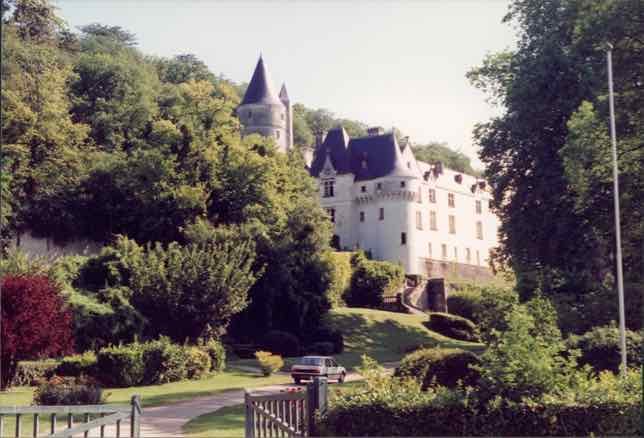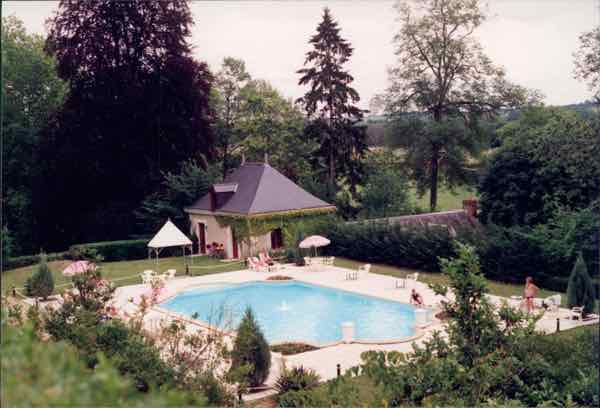 I honestly cannot remember how much we paid; however, on their website, the room rate starts at 100 Euros.
Other Wonderful Châteaux To Spend The Night
Château d'Artigny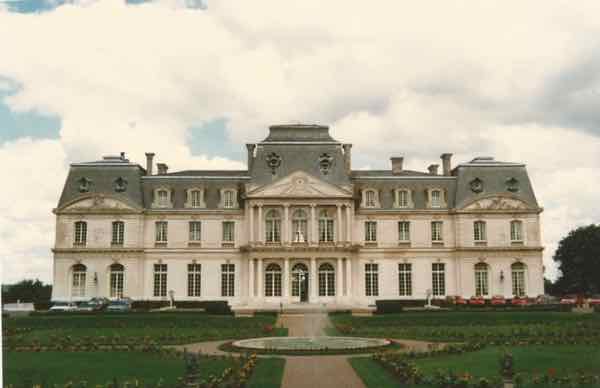 This 18th century château (in Montbazon, 15 km from Tours) was purchased by perfume magnate Francois Coty who renovated it and it is now a 5 star hotel. I was fortunate to "drop in" many years ago (in the shoulder season) and was able to secure a room. While I was not dressed as formally as I would have liked, I was treated very well when I had dinner in their formal dining room.
This was my meal:
1/2 bottle of Muscadet Sevre et Maine
Shrimp and tomatoes
Filet of sole in cucumber and lime sauce
Vanilla ice cream in a raspberry sauce with meringues
Room rates start at 170 Euros.
Château d'Artigny
Les Chambres de la Renaissance
Les Chambres de la Renaissance is a 900-year-old château in Sainte-Julie, located 30 minutes (by car) from the Lyon airport. Throughout the centuries there have been renovations and in 2015 the most recent renovations were completed. I was able to see before and after pictures of the room I stayed in and the transformation is unbelievable. Sorry I don't have a picture but I can tell you the room was literally in ruins and today….gorgeous. I still can't believe the renovations were done in 8 months.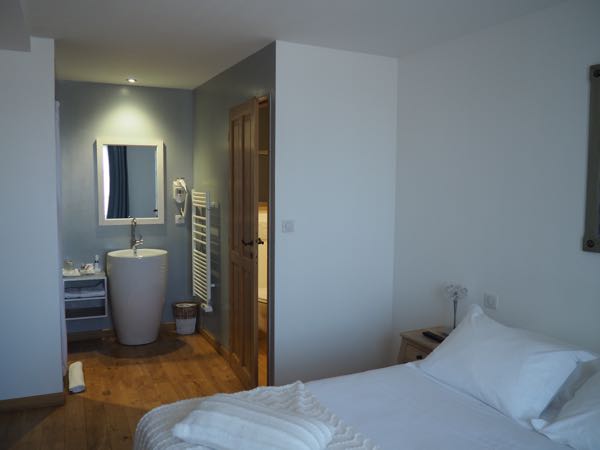 This French castle hotel has 10 rooms, each equipped with LCD televisions and free wifi. Everything in the rooms, including the bathroom facilities and furnishings are new and the rooms are spacious and tastefully decorated.
When I stayed here in the month of July, it was hot and it was pretty hot in the room up until I went to bed. There was no air conditioning (typical in France) nor was there a fan; however, during the night I slept fine. Perhaps the castle walls keep things cool There was a breakfast buffet in the main room of the chateau and I had one of the best croissants ever—-warm and flaky. Cost for one night (100 Euros).
I only stayed one night at Les Chambres de la Renaissance and it was to make my journey to the Lyon airport more convenient than staying in Lyon. I had already been to Lyon and didn't want to fight city traffic. I was more interested in the countryside and visiting Pérouges, a medieval town I had heard so much about. You will need a car to reach this château.
Les Chambers de la Renaissance
Château des Tertres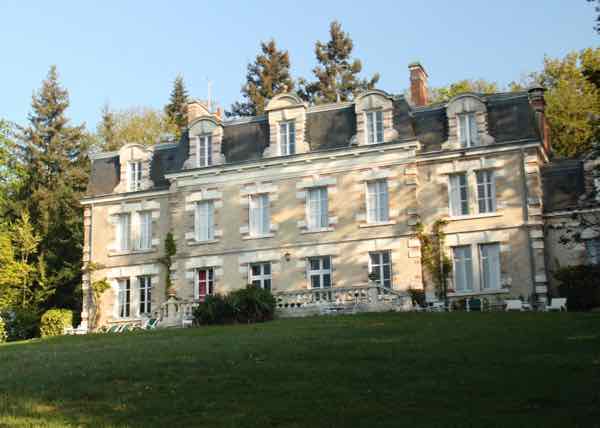 I stayed at this château (located in Onzain, in between Blois and Amboise) twice and really enjoyed the room, the setting, and the breakfast. I had fromage blanc at breakfast and absolutely adored it! (Fromage blanc is like whipped cream and one adds a bit of jam to it). It's a family run chateau-hotel and what I especially loved was the location—near Amboise, Chaumont-sur-Loire and Clos Lucé.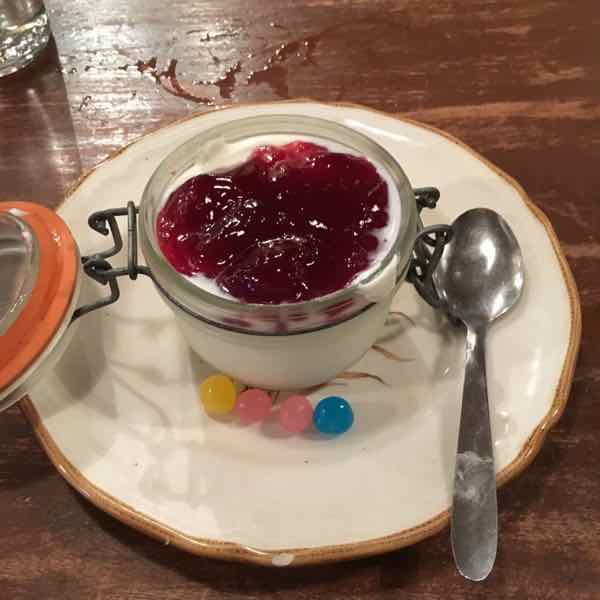 For a while the château was not taking any reservations; however, I believe they were doing renovations. Bookings are now open again and I would definitely stay here again. The location, the surroundings, the breakfast, and the rooms were perfect. So was the price.
Room rates start at 100 Euros.
Château des Tertres
Château Autignac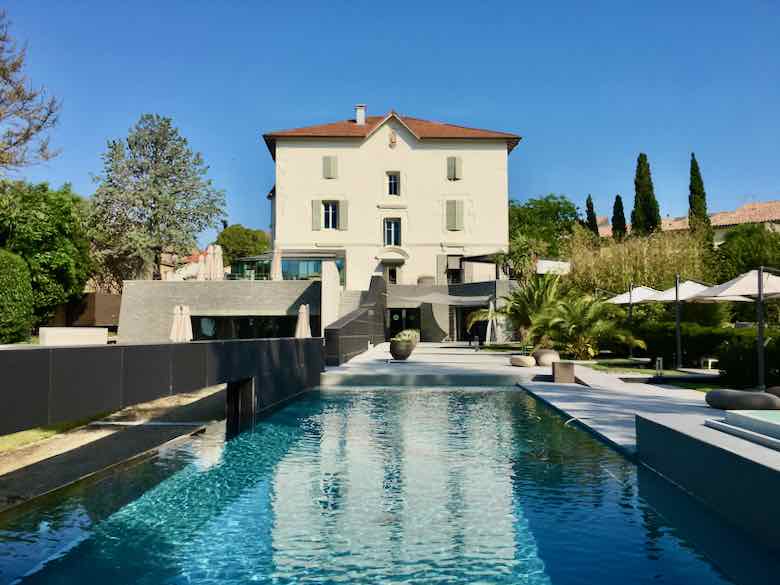 I stayed at Château Autignac which is located in the Languedoc-Roussillon region, for 3 nights during my 2 month trip to France in 2019. While only breakfast is served, there is a very nice restaurant in the town, only a few minute's walk away.
As I wrote in my post about my stay, Wine And Relaxation At Château Autignac, the main building was built in 1860 but renovated to modern standards. The château is actually a chambre d'hôte—basically a "bed and breakfast" but this is a luxurious B & B. The rooms have sitting areas, large ensuite bathrooms with bathrobes, a minibar with coffee maker, and the beds have high-end linens.
The owners, Denis and his wife, Martine are very hospitable and helpful in suggesting restaurants and activities. You are in wine-country and besides having their own winery, they also do tastings and take part in the annual Faugères "Grands Vins de Nature".
Room rates start at 213 Euros
Chateau Hotels In The Loire Valley
For your next trip, consider a château stay in France. There are many luxury castle hotels in France and properties that are not too expensive but they all have unique histories and have been beautifully renovated. Just keep in mind that many will require you to have a car to access them. In the Loire Valley that you can use the château as your base to visit some of the unique chateaux in the area.
Locations Of The Châteaux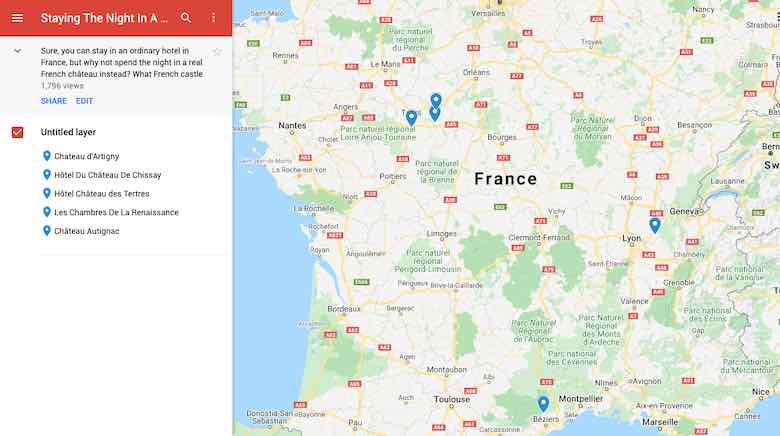 Click on the map or this link and you'll be directed to a Google Map indicating the exact locations of the châteaux.
Pin to your favourite board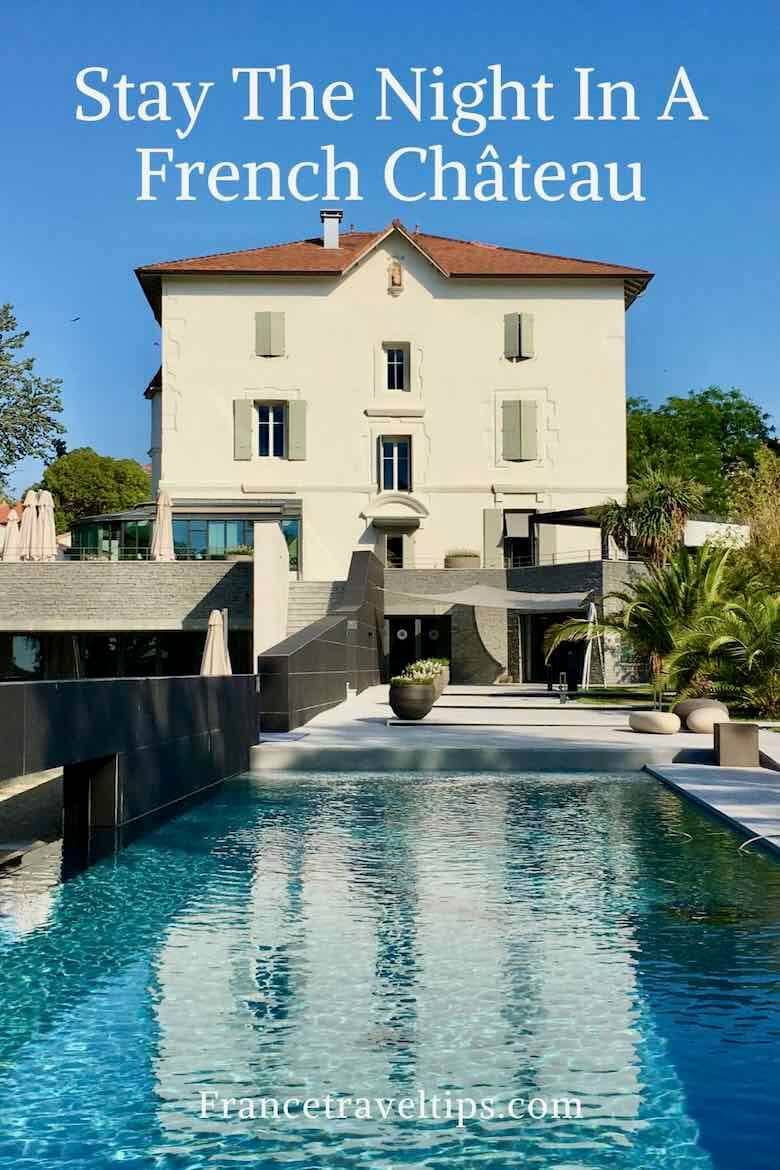 Google and the Google logo are registered trademarks of Google LLC, used with permission.