Encountering Credit and Debit Card Problems in France
The familiar Scout motto is: "Be Prepared". This is an understatement when it comes to travelling in France. The motto should be, "Be prepared for credit and debit card problems in France". The three problems that happened to me could happen to you. While they didn't ruin my trip, I realized that it could have been much worse had I NOT taken steps (aka 'precautions') before and during the trip. Here are the three things I did in advance and the three problems that transpired.
August 21, 2019 Update:
Good news to report. If you recall, when I was in France back in May, I used the BNP Paribas ATM and although I only made 1 withdrawal (cancelled the other), my 500 Euros was withdrawn twice. Today, 10 weeks later, Tangerine (Canada) finally debited my account for the 500 Euros!!!
Take These Precautions Before And During Your Trip
1. Bring More Than One Financial Card And Distribute Them With Your Cash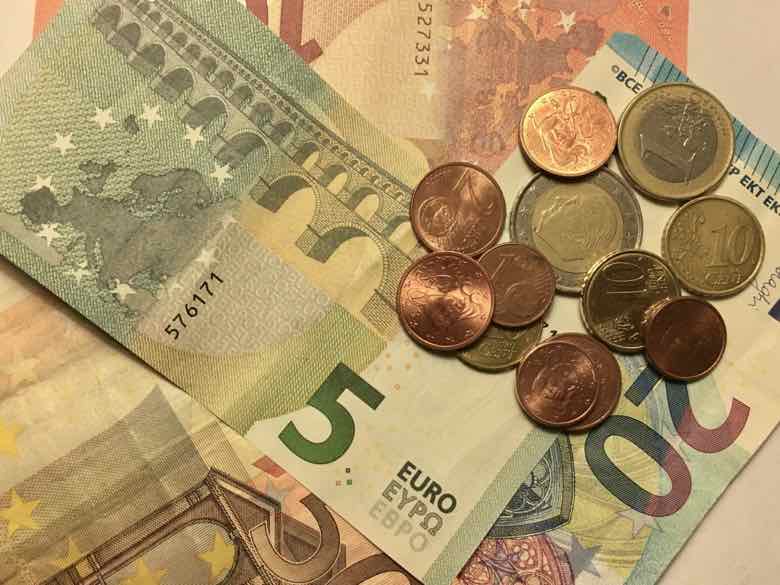 I carried more than one credit card and debit card and had those cards spread out with my cash so everything wasn't in one place. I stashed these away in hidden places, including in my clothing.
Why do this:
You can be mugged and things can be stolen. One of my travel contacts was on the RER train heading into Paris and her purse was stolen when she was preoccupied with her suitcase. All her credit cards were in that one purse but she did have some cash on her and her hotel had been prepaid. Fortunately, she was able to get replacement cards in three days.
2. Set Up Bank Alerts And Notifications
I called my bank and credit card companies in advance to notify them about my trip. Often they'll say you don't need to call. Don't believe that. Call them.

I also set up alerts so I would be notified of any transactions (purchases and payments).
I used their smartphone apps with "Touch ID" (your fingerprint) to get into my accounts, and memorized my passwords in the event I'd have to go online on my laptop. [Copies of my financial cards and passport were also carried with me and copies were left at home.]
Why do this:
So, in theory, you want to notify the card companies that you will be out of the country so that if they see purchases in France (but you live in another country), they know those purchases are okay.
Being alerted to all the transactions on a card would flag unauthorized (fraudulent) purchases and would also confirm if automatic payments (that have been arranged) to my credit cards were being made on time.
3. Don't Bring All Your Cash. Withdraw Money From ATMs….But Be Careful

There is no need to carry a lot of cash. I was actually surprised how much I used my credit cards so I only had to go to the ATM twice. Cash was really only needed for small purchases (ie. croissants) and at markets.
Why do this:
Depending on your banking plan, you might be able to withdraw cash with no transaction fees, just the exchange rate.
3 Problems Encountered In France
I have a Scotiabank Passport Visa credit card. I wanted it because there are no foreign transaction fees (usually 2.5%). One just has to pay the going exchange rate. Plus, 6 Priority Pass lounge passes are included so was a good card to have for frequent travelling outside of Canada.
Problem #1: My Visa Card Was Suddenly Cancelled
I notified the bank about my trip, providing the dates and I think (but not sure) my French phone number. I used the card for 60 days in France and then it happened. 4 days before I was to head home, I discovered my card had been cancelled when I tried to book a taxi in Paris. And Apple Pay notified me that this card was removed from Apple Pay.
What Happened
I called Scotiabank and the representative said:
the card had been cancelled by the fraud department because purchases outside of Canada had been made. The fraud department had tried to call me but there was no answer. [I was using a French SIM card]. They did not try calling my French phone number (I think I gave them this number, but I can't remember).

After explaining that I had notified Scotiabank of my travel plans and stating that I had had no problem using the card in France for the past 60 days, the representative said the Fraud department did not follow protocol after they couldn't reach me by phone. They were to:

email me so I could then contact them-they did not
decrease the spending limit on the card-they did not
They just outright cancelled the card and a new one was being sent to my home. Fortunately, I had other credit cards I could use; however, you can see how I might be a bit exasperated and angry. I was fortunate to be at the end of my trip as well.
A workaround if this ever happens to you: when your new credit card is delivered to your home, have a family member call you with the new number so that you can add it to the Apple Pay app on your iPhone. Many places in France accept it.
Problem #2: Credit Card Pre-authorized Payment Was Not Made
Sadly, earlier in the trip Scotiabank made two other mistakes. I had arranged to have the balance of the credit card paid off automatically from my checking account. This is called a pre-authorized payment.
What Happened
Did it happen? No. So, once again, I had to call long distance to Canada to find out what went wrong. Turns out the paperwork that was filled out was done incorrectly by the branch personnel. They missed a few numbers. UGH!!! So I was asked to pay the bill manually. I stressed that I didn't want to be charged interest or have my credit rating affected.
You can guess what happened next. Yes, a huge interest charge for a late payment appeared on the next statement. Fortunately, the bank representative who I had dealt with at the bank immediately credited the money back.
Problem #3: BNP Paribas Took My Money—Twice
I have a Tangerine debit card and have used it in France in the past to withdraw money from the ATM machine at the French bank, BNP Paribas, because there are no foreign transaction fees (just foreign exchange rates).
During this trip I went to the BNP Paribas branch in Cavaillon. When I tried to withdraw 500 € a message appeared indicating US$. This seemed really strange. It indicated that the withdrawal would be converted from US to Euros, but I had a Canadian account. Confused, I cancelled the transaction. I did not get any receipt indicating the transaction was cancelled.
I did, however, get an email alert that there was a pending, 500 € withdrawal. I kept the email but figured this was in error. This 500 € transaction didn't appear in my account for 12 days, so I didn't worry about it. [Pending transactions eventually disappear].
I was perplexed but decided to try again as I needed the cash, so I proceeded to withdraw the money. Another email alert was sent. What's odd is that the final rate for this 500 € was $804—much different than the first transition that was cancelled ($771)
What Happened
You can imagine my surprise when 12 days later, I get another email alert saying that $771 had been actually been withdrawn from my account. So now Tangerine and BNP Paribas are stating that I have withdrawn 500 €—- TWICE!
I immediately called Tangerine and explained the situation, providing the details from the (only) receipt I had. I was told it was good I called within 30 days or else they would not be obliged to do an investigation. I was told Tangerine would contact BNP Paribas and it could take up to 9 weeks to get this resolved.
Upon my return I suddenly realized I had proof that I had not taken out 500 € twice and called Tangerine.
The daily ATM withdrawal limit is $1200.

The representative verified that both transactions happened on the same day and she agreed that those two transactions combined would not have been permitted.
The second transaction would have put me well over $1200. So the first transaction COULD NEVER HAVE HAPPENED!

That's my proof!
But now I wait.
And wait.
I am really hoping there is a positive resolution to this and I get my $771 back. I am praying that Tangerine can get through to BNP Paribas. [August 21 update: Tangerine came through and I got my money back!]
So when you are travelling to France, make note of my experiences and the things you can do ahead of your trip. Hopefully, you'll prevent any problems from happening and never have to go through what I went through. If you have, though, please let me know!
Check out this page for more Advice And Money-Saving Tips
Pin to your favourite board on Pinterest