If you've got a long journey planned while in France, how will you spend your time? Staring out at the landscape? Talking to your travel partner for hours? Reading? You could do something more studious and listen to French language lessons or French radio. Personally I would much rather hear about the funny side of France as told by David Sedaris. And I don't care if the French think I'm nuts when they see (and hear) me laugh out loud.
David Sedaris is the very popular American author and humorist whose writing is quite frankly, "laugh out loud" funny and it's not just because of his writing. When you listen to him read, his stories come to life and he makes the scenarios that he describes so hilarious and at times so unreal, that you just want to listen to more.
The Funny Side Of France As Told By David Sedaris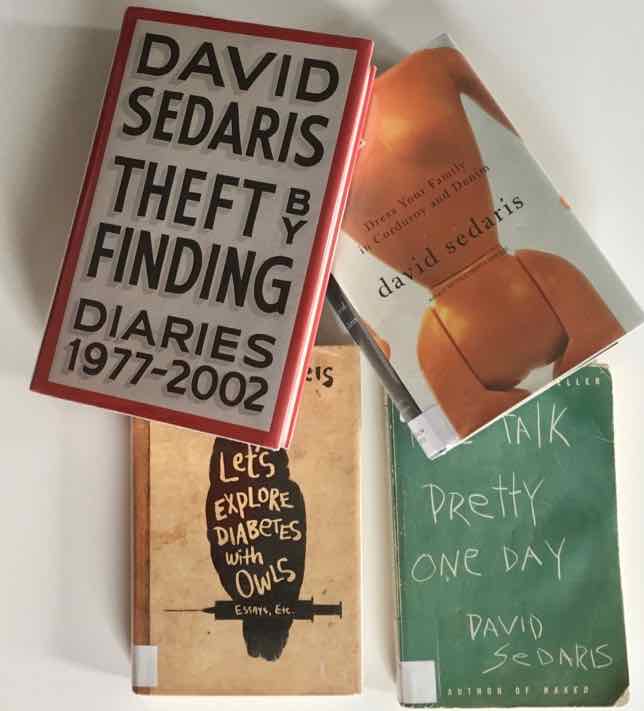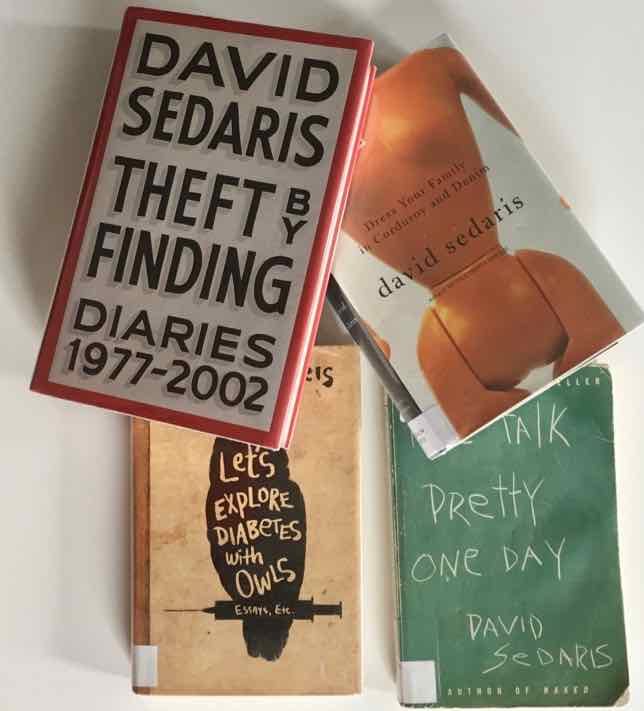 David lived in France for many years (and now resides in England) and while many of his stories are about life in the U.S., there are others about France and these are my favourites because he shares his opinions and perspectives on the French and everyday life in France—a life that is not always perfect, but certainly funny. If you're going to travel in France, listen to a David Sedaris audiobook or interview. It'll be worth your time.
Author, Humorist, and Comedian David Sedaris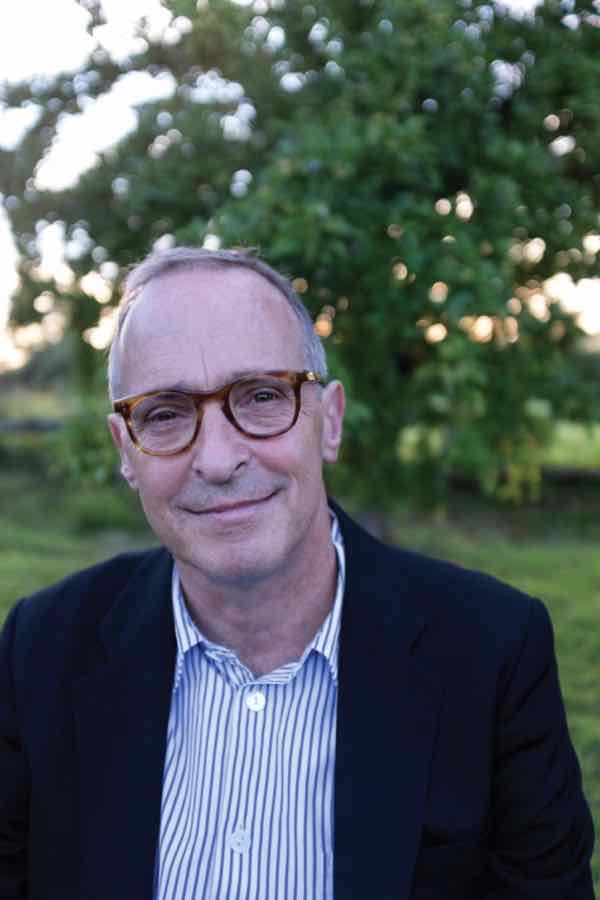 Sedaris was born in Johnson City, New York, and was one of six children growing up in Raleigh, North Carolina. In the 1990s he started taking vacations in Normandy and then in 1998 he moved to Paris with his partner, Hugh.
His career really took off when he appeared on National Public Radio reading his essay, "The SantaLand Diaries," which told of Sedaris' experience being a Christmas elf at Macy's. Who knew that there were so many roles to play? Cashier elf. Entrance elf. Magic window elf. Photo elf. Maze elf. Emergency exit elf. Usher elf. And exit elf. It's one thing to read about his experience, but to listen to him describe it is priceless.
Essays and Books By David Sedaris
David has written many essays for the New Yorker magazine and authored 10 books, selling over 10 million copies. Time Magazine called him "Humorist of the Year" in 2001. His self-deprecating humour is sharp and witty. Some of his popular books include:
Me Talk Pretty One Day
When You Are Engulfed In Flames
Let's Explore Diabetes With Owls
Squirrel Seeks Chipmunk: A Modest Beastiary
Theft By Finding Diaries 1977-2002
These books have collections of essays and stories and most are in audiobook format. In one of his latest books, "Theft By Finding Diaries" he has entries describing his experience taking French classes and living in Normandy and Paris. What makes his stories about France and speaking French so funny is that he lacks the French vocabulary so his sentences come out so odd that they are funny.
Excerpts from the 1998 Chapter ("Theft By Finding Diaries 1977-2002")
September 25, 1998
"The teacher threw a lot of chalk and said to me at one point, 'Teaching you is like having a cesarean section every day of the week'."
October 13, 1998
"Today the teacher called me a sadist. I tried to say that was like the pot calling the kettle black but it came out with something closer to 'That is like a pan saying to a dark pan, 'You are a pan.'"
Calypso Book Talk And Signing
In June, David published his book, "Calypso", which has over 20 essays including ones about his family vacations at his North Carolina beach house. It recently became the #1 New York Times bestseller. He is on tour and I was fortunate enough to attend one of his book talks where he read from his recent two books as well as excerpts from a forthcoming sequel to his "Theft By Finding Diaries" book. He had the audience in stitches with his anecdotes.
I got to talk to Mr. Sedaris after the Q and A and told him that I too had attended Alliance Francaise in Paris and perhaps had the same teacher who threw chalk at the students. He asked me if she threw chalk and I said no, however, she wasn't too pleasant. He signed my copy of "Me Talk Pretty One Day", with the following inscription:
David Sedaris Reading His Stories: Audiobooks
The only person who could read David Sedaris' stories is David Sedaris himself, not just because he's the author, but his intonations and the way he does the voices of other characters and says certain words make the listening experience pure enjoyment. I can listen to David read a story over and over because he does it in such a funny manner.
"David Sedaris Live At Carnegie Hall" is probably my favourite audiobook. Think of it as the best of all of David's stories, read by the author. His book, "Me Talk Pretty One Day" was one of his most successful books and in it, he shares more about his time at the French school in Paris. In the audiobook, "When You Are Engulfed In Flames", he shares his different (bizarre) experiences in Paris like going to the hospital. I will try not to give away the punch lines and funniest bits, but here are some storylines:
1. Who's The Chef? (Live At Carnegie Hall):
David recounts the time that he told his dinner guests that he volunteered in the Paris subway guiding the blind through the metro stations. He emphatically states that it wasn't his fault that no one showed up. He told them his boss, "le chef", had a rubber hand. His dinner guests and his partner were skeptical, to say the least.
2. Chapter: Jesus Shaves (Me Talk Pretty One Day):
David recounts a time when he and his classmates tried to explain (in French) what Easter was to a Moroccan student who grew up in a Muslim country:
"He die one day and then he go above of my head to live with your father."

"He feared of himself the long hair and after he die, the first day he come back here for to say hello to the peoples."

"He nice, the Jesus"
3. In The Waiting Room (When You Are Engulfed In Flames):
David explains the consequences of responding with "D'accord" (okay) but not fully understanding what is being said to him…..in a French hospital.
Television Appearances and Podcast Interviews
If you're not familiar with David Sedaris' writing, you could start with his interviews on podcasts, go to one of his book signings, or catch him on talk shows. He's been on "The Late Show With Stephen Colbert" and "The Tonight Show". Here's an interesting clip about Sedaris when he was on "CBS News Sunday Morning" :
You can also catch him on podcasts such as Travel With Rick Steves. He's frequently on the National Public Radio shows, "This American Life" and "Fresh Air", and he is as funny being interviewed as he is when he is reading one of his essays.
Americans In Paris
To give you a taste of Sedaris' humour, have a listen to "This American Life" when Ira Glass interviewed him about living in Paris. It takes place IN Paris and Sedaris is heard conversing with French people and giving his take on the cultural differences between the French and Americans. This was recorded in the 2000 episode called, "Americans in Paris" and David shares what it's really like to live in Paris, NOT through rose-coloured glasses.
Although there are many travel books that will help you learn more about France, when you listen to David Sedaris or read one of his books you really feel like you're getting the inside scoop into what life is like—or might be like—in France. It's the funny side of France as told by David Sedaris. Are his stories true? We'll never know.