Best Views Of Monaco: Jardin Exotique de Monaco
Skip the gambling at the Monte Carlo casino. Venture to the Musée Oceanographique de Monaco and stroll along the harbour with its ultra-expensive yachts later. The Jardin Exotique de Monaco is the place that will "wow" you. It provides more breathtaking, panoramic views of Monaco, the port, and the French Riviera than any other place in the Principality of Monaco.
Note: the Exotic Garden will be closed in 2023 due to renovations. The Botanical garden (greenhouses) will continue to be open, with free access, Tuesday to Saturday from 8:30-3:30 pm.
Head To The Jardin Exotique de Monaco For The Best Views
Upon arriving in Monaco, I walked around the area near the casino, getting views of the harbour and surrounding area. I had been to Monaco many times in the past where I visited the casino, had a drink at the Hotel de Paris, and window-shopped past the expensive boutiques. It was time for something new. I headed west towards the Jardin Exotique. It's only about 1.6 km from the casino and takes about 25 minutes.
1. Monaco's Garden Filled With Exotic Plants And Stunning Views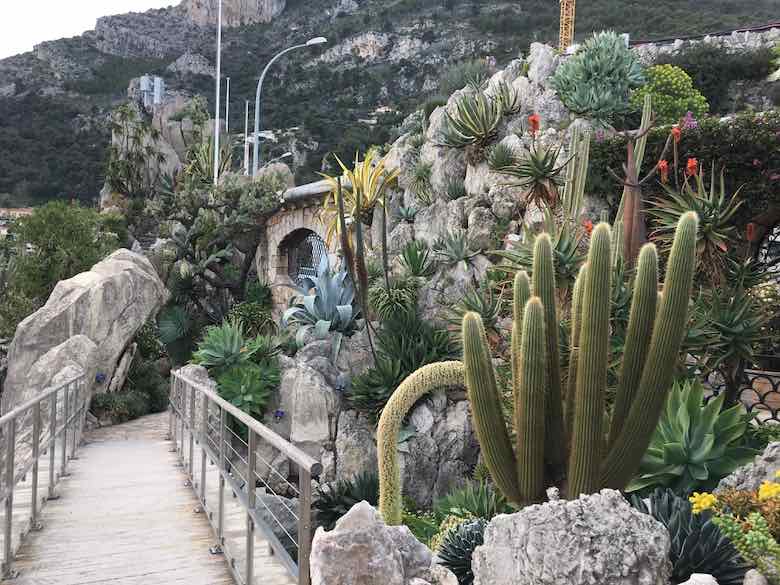 The garden was founded by Prince Albert I of Monaco and designed by Louis Notario, Chief Engineer of Monaco. It took 20 years to create this magnificent garden perched on a cliff and it opened to the public in 1933. With the addition of the Botanical Centre, Prehistoric Anthropology Museum, and grotto,
This is not an ordinary garden, however. This one is "exotic". What makes it exotic are the succulent plants that have come from all regions of the world, such as South America and Africa. What are succulents? Plants that store water in their leaves or stems. Succulents are more than just cacti and can come in a variety of colours and sizes. At the garden in Monaco, there are 1000s of succulents and many come from a collection that was started in 1895.
The garden benefits from the perfect Mediterranean climate. It encompasses approximately 15,000 square meters (almost 4 acres) and is beautifully landscaped with pathways, bridges, and lookout points. Being on the edge of a cliff, the scenery is continuously stunning.
2. Museum Of Prehistoric Anthropology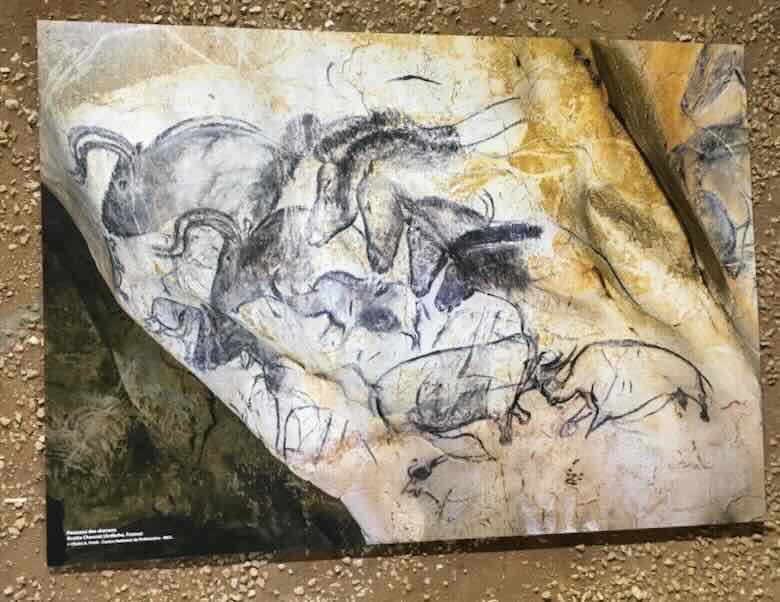 I was quite impressed with the small, yet kid-friendly Le Musée d'Anthropologie Préhistorique that is located within the Exotic Garden and included with your admission. it was constructed in 1955 and houses artifacts and prehistoric remains and skeletons that were found in the Principality and nearby areas. I recognized some displays like the one from Grotte Chauvet in the Ardèche as I had visited this cave in 2018.
3. The Observatory Cave
I was disappointed that La Grotte de L'observatoire was closed the day I visited. This underground cave reminds me of the other famous cave in the Ardèche, Aven d'Orgnac. It is filled with stalagmites, stalactites, and other geological formations.
To get to this limestone cavern, you must take a guided tour and descend 100 metres (around 300 steps) to get to sea level.
4. Botanical Centre
In the 1960s, a large greenhouse was added to the property and in 2017 it was moved across from the Exotic Garden. The Centre Botanique protects and nutures 10,500 cacti and other succulents plants. There is team of 7 specialist gardeners who ensure that the plants, many which are rare and endangered, are well attended to. Guided tours are available.
Restaurant Recommendation
I had a lovely lunch at Eat Me, an small, organic restaurant not far from the casino. I had the plate of the day (salmon, split peas, and quinoa) and a glass of wine for 23 €. The staff spoke English and were very friendly. The server actually dissuaded me from ordering the white wine as she said it wasn't fresh. I sat outside as the temperature, even in early March was lovely—sunny and 17° C.
Eat Me Address: 17 Av. de l'Hermitage, Monaco
Other Sites In Monaco
In addition to visiting the gardens, do check out the harbour, the Casino de Monte-Carlo, watch the changing of the guard at the palace, investigate the Musée Oceanographique de Monaco and perhaps spend a little (or a lot) of money at the high-end boutiques, such as Louis Vuitton, Dior, and Hermes as they are all located near the casino.
1. Casino de Monte-Carlo
To enter the Casino de Monte-Carlo you need to be over 18 years of age and show your passport or National photo ID. There are different gaming rooms to try out your luck, including the Salon Europe where a number of James Bond movies have been filmed. There is a dress code so check out their rules before you go.
Open 2:00 pm-4:00 am.
Price of admission: 17 €
2. Musée Oceanographique de Monaco
In addition to the museum collection of sea creatures and related objects, there are immersive experiences that especially great for children. You're
Open 10:00-6:00 pm (October-March), 10:00-7:00 (April-June, September), 10:00-8:00 pm (July, August)
Price of admission: 18 €
The Exotic Garden of Monaco
Address: Jardin Exotique de Monaco, 62, Boulevard du Jardin Exotique, Monte Carlo, Monaco
Opening Hours
The Exotic Garden of Monaco is open daily (except November 19 and December 25) from 9:00 am-5:00 pm with extended hours:
February, March, April and October : open until 6:00 pm
May to September : open until 7:00 pm
How do you get to Monaco?
1. Travel by train: Menton to Monaco
It was incredibly easy getting to Monaco from Menton, where I was staying for the week. The train ride only takes 13 minutes and the cost was 4.6 € (return). When you arrive, you quickly realize you exit high above the town. It's a short walk down to the Monte Carlo casino.
 
As you can see by the poster, many popular towns all along the French Riviera such as Nice, Cannes, and Antibes connect to Monaco by train so it's easy to get to.

2. Drive to Monaco
If you want to travel to Monaco by car, just be prepared for traffic and difficulty finding parking—at least outside. There are a number of underground parking garages and one is located about 400m from the gardens at 63 boulevard du Jardin Exotic.
(a) Route from Nice:
Take the Moyenne Corniche; autoroute A8 east to D6007. It takes about 25 minutes.

(b) 2 Routes from Menton
(1) take the D2566 west to D6607 and then D6098-this route along the Basse Corniche  (or Corniche Inférieure) takes about 20 minutes, or
(2) take the autoroute A8 west to D51 and follow D53 into town-takes about 25 minutes. This route takes you above the famed Grand Corniche.
If gardens in France interest you, have a look at these:
Pin to your favourite board on Pinterest.