When I was travelling in the Dordogne, everyone I talked to kept saying, "You have to see this place! But get there early!" Little did I know that "getting there early" meant arriving well before the ticket office opened to see a cave that has such historical importance that the tickets sell out soon after the box office opens at 9:30. Intrigued, I got there early and lined up at 7:45 am. I have NO photos of the inside (not allowed), but I can tell you what it's about and why YOU should line up early too, to get tickets to Font de Gaume in the Dordogne.
March 18, 2022 Update: for the time being and due to the COVID situation in France, tickets for Font de Gaume can only be purchased online.
Real Cave or A Reproduction?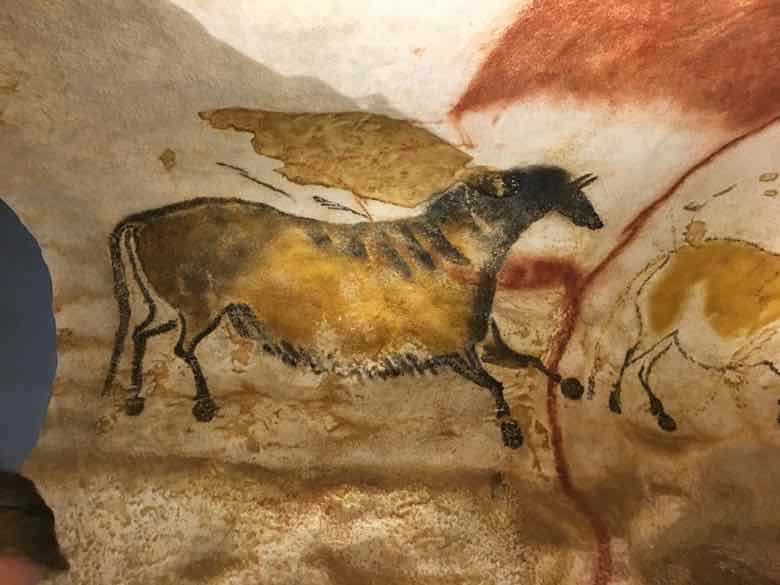 There are a number of prehistoric caves in France, especially in the Dordogne region. One of the most famous is "Lascaux"; however, after years of deterioration due to public visits, vandalism, and environmental pollution, the real cave was closed and a number of replicas were created. The most recent is Lascaux IV and while it is very interesting, (future post), seeing a 'real' cave leaves you with great awe.
There aren't many original caves that are still open to the public. Font de Gaume is an exception. Here you'll see the ORIGINAL cave art. They are not reproductions.
Grotte de Font de Gaume
Font de Gaume cave is located in the town of Les Eyzies-de-Tayac-Sireuil, in the heart of the Dordogne. What makes this cave unique is that there are more than 200 polychrome cave paintings—-paintings which are in colour—-as well as engravings. Typically, cave paintings are just in black. The paints were mineral based (ie. iron ferrite for the red) and often the natural contours of the rock would add to the shape of the animal being depicted.
The paintings at Font de Gaume date back 12,000 to 17,000 years and while cave people used it for thousands of years, it was eventually deserted. It wasn't until the 1800s that locals visited the cave, but the paintings weren't discovered until 1901 by schoolmaster, Denis Peyrony. It was designated a UNESCO world heritage site in 1979.
Guided Tour Of The Cave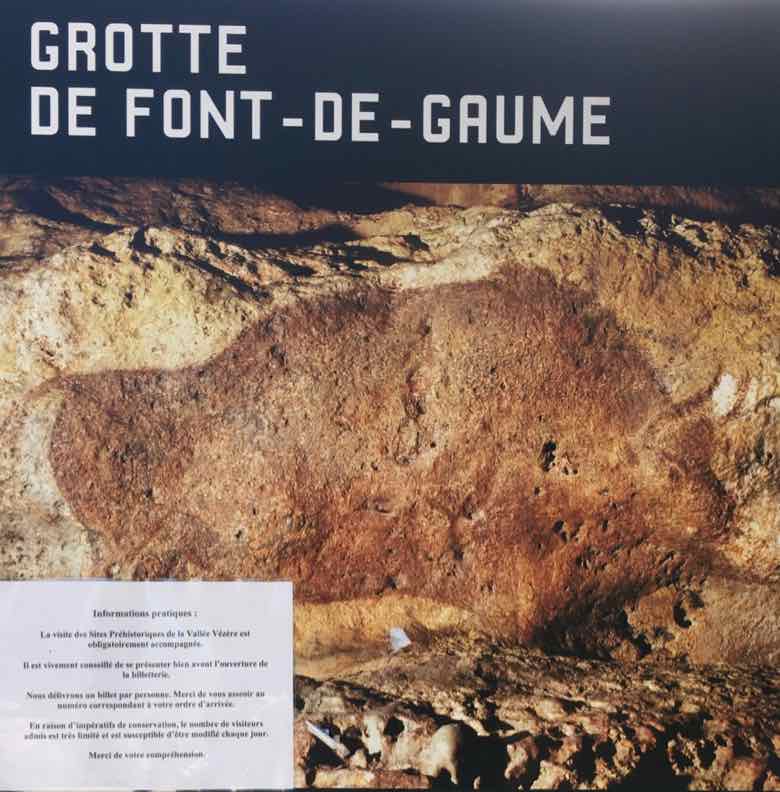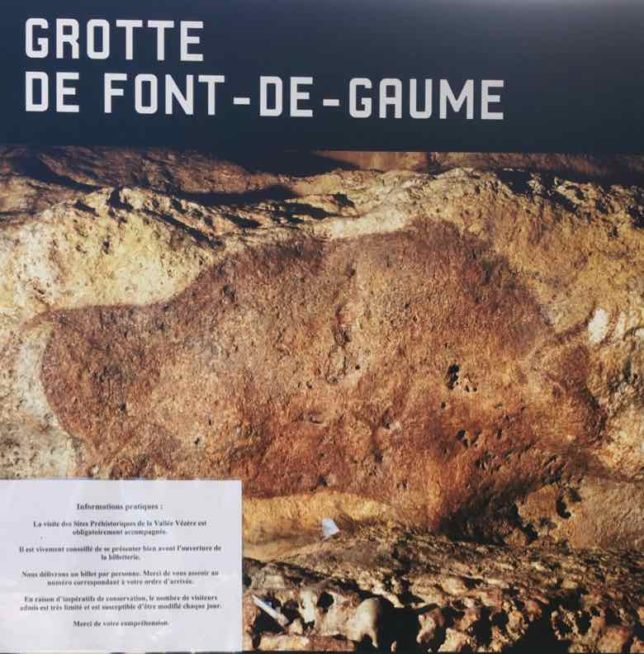 This is a cave that can only be visited with a guide. The entrance to the cave is a steel door and just before you start your tour, you'll be informed that you will not be allowed to take photos once inside the cave. All backpacks and purses are locked in a safe and instructions are given about keeping your hands and body off the walls.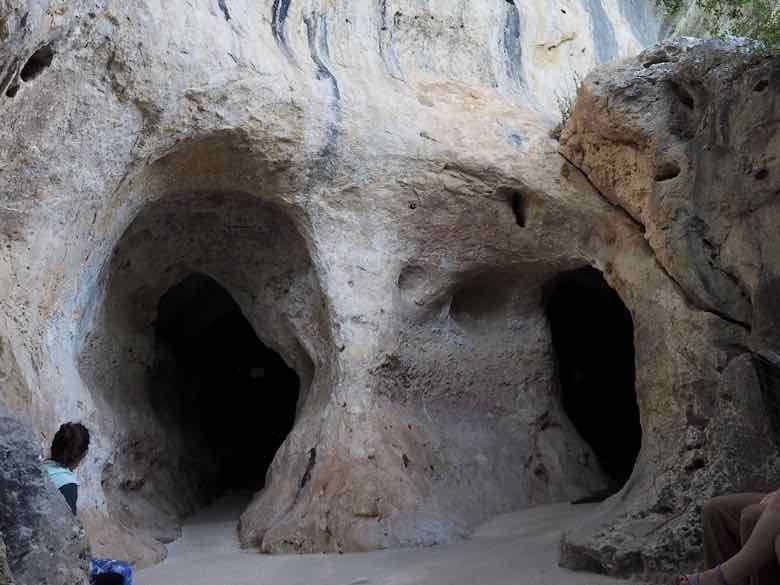 Obviously, they want to preserve the paintings for as long as possible and not have them "contaminated" by bacteria and carbon dioxide from visitor's breath. This is also why they limit the number of visitors inside the cave. They only allow about 60 people in per day and your visit will only take you through a small part of the 120 meter length cavity.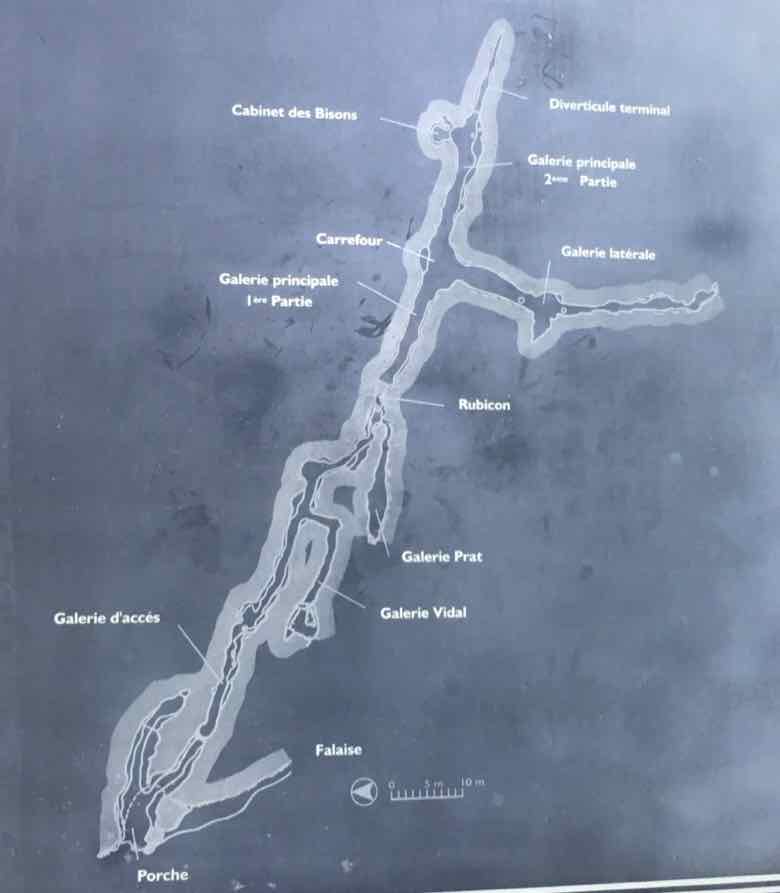 Having a guide makes an incredible difference. Using a laser pointer, they are able to show the outline of the animal and can explain how cave dwellers used minerals and the natural contours of the rocks to create their paintings in black, red, and brown. The paintings on either side of the narrow passageway depict bison, reindeer, horses, and mammoths.
At times we had to walk in single file and keep our heads low to avoid hitting them on the rock ceiling. Sometimes the passageways were very low and narrow and having a group of just 7 enabled us to crowd together to see the paintings. (Note: don't do this tour if you get claustrophobic).
While you'll only see a small percentage of the drawings during your visit, you are certainly shown some interesting ones done in various colours. Some of the paintings are just of still animals and others seem to depict stories or involve actions between and among animals, such as a herd of bison rushing in one direction.
One of the most famous paintings that you will see include two reindeer. At first people thought they were fighting but then it was realized that it was actually a gentle moment of a male reindeer tenderly licking the forehead of a kneeling female reindeer. This scene was both painted and engraved.
While we saw animal drawings, we were also shown symbols such as a series of red dots in the shape of an "H"…and even to this day, archeologists are not able to precisely say what those symbols mean. It's still a mystery.
Check out this excellent virtual guide: http://font-de-gaume.monuments-nationaux.fr/
Fortunately, there is a tour conducted in English but getting tickets to Font de Gaume isn't quite easy…but it is worth the effort.
How To Get Tickets To Font de Gaume: Cave Reservations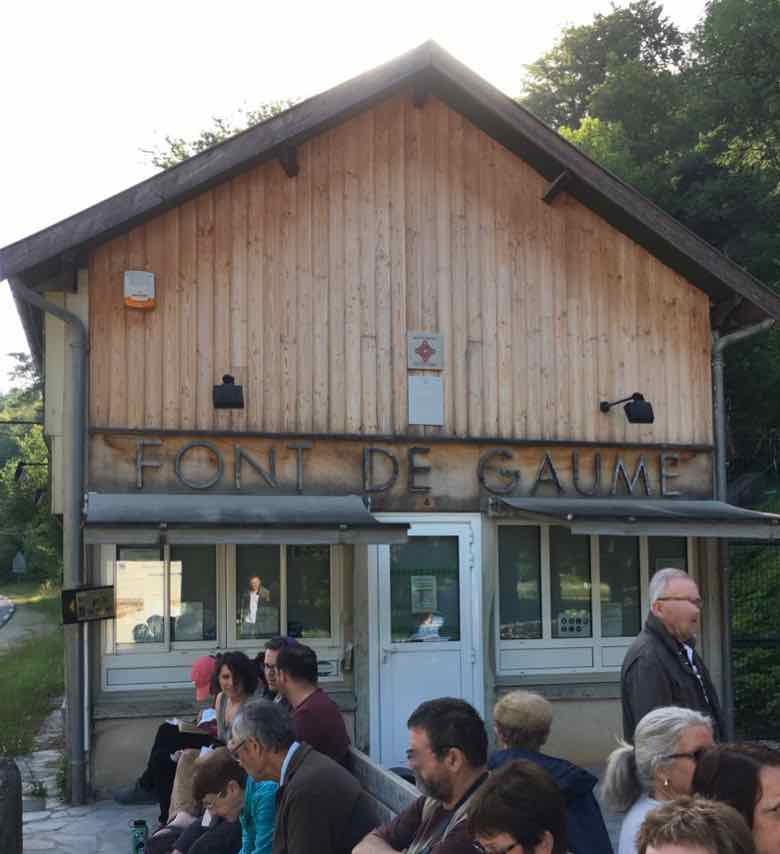 On June 26, I got to Font de Gaume at 7:45 am, waiting for ticket office to open and no one was there, so I zipped off to Les Eyzies for a croissant. When I returned at 8:30, there were already 4 people sitting on the bench in front. The routine is that you take a place on the bench and once the seats are full, it is unlikely you will get in to see the cave that day. At the peak of tourist season I would advise getting to the the ticket office early (ie. 7:30) to ensure you get a seat and tickets.
The box office opened at 9:30 and I got a ticket for the 10:00 English-speaking tour. Keep in mind that there is only ONE English-speaking tour each day.
I decided to also get a ticket for Grotte de Combarelles at the same time. The cost for each tour: 10 €.
Font de Gaume
Parking is free and when you arrive for your timed tour, you exit the building and walk up a short hill.

The cave is open Sunday-Friday. Closed Saturdays.

Closed January 1, May 1, November 1-11 and December 25
Hours:
May 15-September 15 9:30-5:30 pm
September 16-May 14 9:30-12:30pm and 2:00-5:30 pm
Address: 1-4 Avenue des Grottes, 24620 Les Eyzies-de-Tayac-Sireuil, France
Website: http://font-de-gaume.monuments-nationaux.fr/fr/
Due to COVID, tickets can only be purchased online. https://tickets.monuments-nationaux.fr/fr-FR/familles?site=2117969240920404140
Still interested in caves in France? Check out this post about Gouffre de Padirac and the caves at Aven d'Orgnac.
Pin to your favourite board on Pinterest