Trip #36 To France: Highlights Of 8 Days In Paris
My friend and I spent 8 days in Paris in September after doing a stopover in Iceland. Airline Icelandair allows you to do a 1-7 night stopover and we took advantage of this offer. We flew Economy Flex to Reykjavik and stayed 7 nights, touring most of the western and southern parts of the island. It's a fantastic place and incredibly scenic! Check out my post about what it's like to fly via Icelandair and how to navigate the carry-on size restrictions: Flying To Paris On Icelandair.
Our stay in Paris was at the same apartment/hotel that I stayed in earlier in the year, the Citadines Bastille Marais. Here are some highlights from the trip: experiences and sites I visited (and recommend), favourite eateries, and more information about my accommodations. Check back to this page as I will be linking to posts that will have more in-depth reports.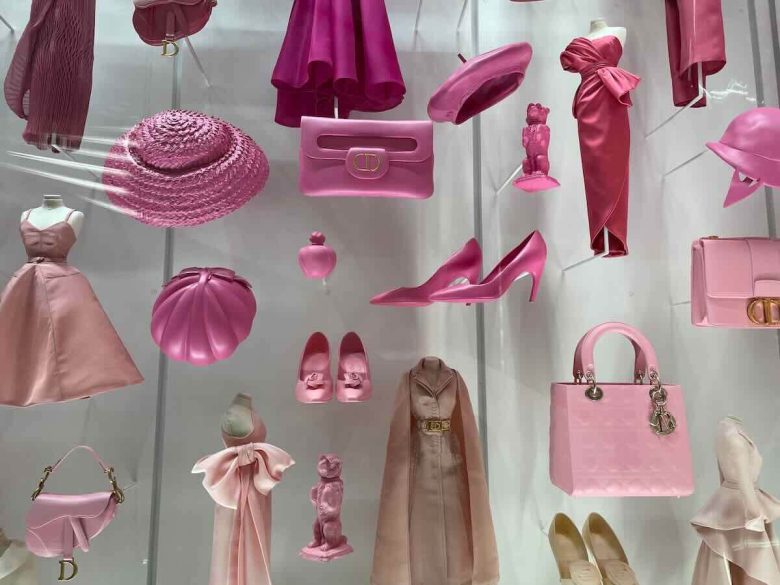 **This post contains an affiliate link. If you make a purchase through the link, I get a small commission at no extra charge to you. It helps support the running of this website and I do appreciate your help.**
Highlights Of 8 Days In Paris
1. La Grande Classique
This is a 16.2 km race where you run from Paris to Versailles. It starts at the Eiffel Tower and finishes down Ave de Paris, not far from the gates to Château de Versailles. As I wrote in my "Running In France" post this race took place on September 25 and was the 43rd edition of the race. My reward after this race? Roasted chicken and potatoes were purchased at the nearby Bastille market (which runs Sundays and Thursdays).
2. CityPharma
I especially enjoyed visiting CityPharma, a pharmacy that has some of the best prices for toiletries in Paris. It can be very crowded but is worth the visit due to the selection of products and the prices. I purchased LaRoche-Posay tinted sunscreen and some other products at 1/3 the cost in Canada.
Address: 26 rue du Four (6th arr)
3. La Trésorerie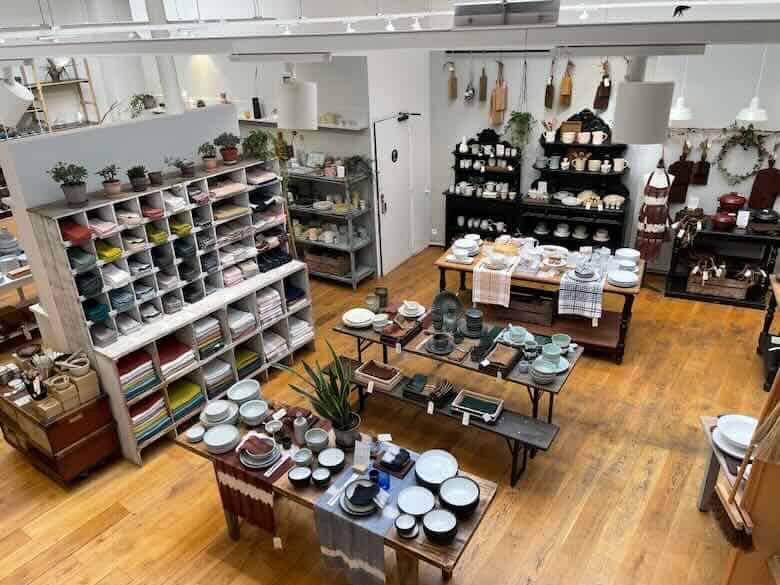 This is a great housewares store that carries linens and cool kitchen gadgets.
Address: 11 Rue du Château d'Eau (10 arr)
4. Bibliothèque Mazarine
To enter this lovely library, Bibliothèque Mazarine, you just need to get a visitor's pass (sticker) and you can go in for free, use the library, and take pictures of the lovely interior. It is not as grand as the Labrouste reading room in the Bibliothèque Nationale de France (BnF) Richelieu site, but just as nice. It is located right next door to and part of the Institut de France, the building that you see when you look down Pont des Arts.
Address: 23 Quai de Conti
5. L'Atelier des Lumières
This was my second visit to the excellent sound and light immersion show. The focus was on artist Cezanne and the accompanying music made the entire experience delightful. Culturespaces, which is the company that puts on these shows also has similar immersive sound and light shows in Les Baux and Bordeaux. I keep going back as there are new shows to see. Check out how each show (Paris, Les Baux, and Bordeaux) compare in this post about the 3 immersive exhibitions. They are uniquely different from one another.
Address: 38 Rue Saint-Maur (11th arr)
6. La Galerie Dior
I ordered tickets online just a few days before attending this very well-done exhibit and museum of Christian Dior's life and fashions. I visited the Yves Saint-Laurent museum (post here) a few years ago and his atelier and the displays of his fashions were much smaller than Dior's but both are worth visiting.
Address: 11 Rue François 1er (8th arr)
7. Visit To The Top Of The Panthéon-The Dome
The views of Paris from the top of the Panthéon, in the Dome, are some of the best in the city. The 360-degree panoramic views show many of the important monuments of Paris in the distance: the Eiffel Tower, Sacre Coeur, Notre Dame, and Tour Montparnasse. I'll share more details about my visit and how to get there in a future post.
Address: Pl. du Panthéon, 75005 (5th arr)
8. Boulangeries And Bars
Here's a list of boulangeries, patisseries, bars, restaurants and cafés that I visited during this trip.
(a) Blé Sucré
I brought my friend who I was traveling with to Blé Sucré where I always get one of their humongous croissants. This time I had a chevre/spinach quiche and 3 chouquettes. These are hollow, bite-sized choux pastries covered with sugar. The food at Blé Sucré never disappoints.
Address: 7 Rue Antoine Vollon (12th arr)
(b) Maison Landemaine
At this Artisan Boulanger Patisserie, Maison Landemaine, I often picked up a baguette de tradition and also purchased a chicken and veggie baguette sandwich one day. The chicken was moist and delicious. I love this boulangerie!
Address: 28 Bd Beaumarchais (11th arr) (Note: they have 18 locations in Paris)
(c) Harry's New York Bar
I finally got to have a French 75 cocktail at this legendary establishment. This is the place that made the Soixante-Quinze cocktail so famous back in 1925. Check out the history here: The French 75 Cocktail. The drink came in a Champagne Belle Coupe glass and was accompanied by a small bowl of nuts. There are many classic drinks made here and the couple sitting next to us ordered hot dogs along with their drinks; however, that was the only thing available to eat there. There are a few non-alcoholic drinks available. Cost for 1 drink: 16.5 €.
Address: 5 Rue Daunou (2nd arr)
9. Restaurants
I have some posts that cover the restaurants that I visited during this trip:
(a) Review of 4 bouillon restaurants
Bouillon Racine, Bouillon Julien, Bouillon Chartier, and Bouillon Pigalle) Bouillon Restaurants In Paris: Which One Should You Dine At?
(b) Breizh Café, Chez Janou, Café Lucy, Bistrot des Vosges, Le Petit Vendôme, and Poulette
You can read about these restaurants here: Where To Eat In Paris
10. Accommodations: Citadines Bastille Marais
My friend and I booked a 1 bedroom apartment that had 2 twin beds and a sofa bed. It was very spacious with a tv in the bedroom and living room, a dining table with 4 chairs, and a queen or king-sized sofa bed.
You can read my review of this apartment hotel here as my opinion is exactly the same. I love the apartment, service, location, and the fact that they won't cancel on you at the last minute like Airbnb might. The only thing I wish I had done was to be more specific about my preferences. I should have requested a room facing the street (as the views are lovely); however, the courtyard was very quiet and the views weren't that bad, so it wasn't a problem.
Check out the best prices for this apartment here: Citadines Bastille Marais
Frequently Asked Questions
(a) Should I Take A Taxi From Charles de Gaulle Airport To Paris?
For this trip, my friend and I took a taxi from Charles de Gaulle airport to our hotel on the right bank. The cost was a flat 53€. It was not much more expensive than taking the RER or even Roissybus when there are two people splitting the cost.

The trip was during the day so we didn't have to deal with a lot of traffic. If you are traveling during rush hour, however, your trip may be much longer. In that case, Roissybus will likely be more time efficient. Check out this post to find out the different ways to travel from the airport to Paris. Charles de Gaulle Airport To Paris.

Pin to your favourite board on Pinterest