France's Version Of Stonehenge: Carnac Alignments
Is Stonehenge in France? A visit to Brittany might convince you once you see all the Carnac alignments, megalithic stones in lines or rows that cover a 4 km area in southern Brittany. These are large stones from the prehistoric era and many are over 7000 years old. You'd think you've been transported to England when you see the largest collection of standing stones (menhirs) in the world.
History Of The Carnac Alignments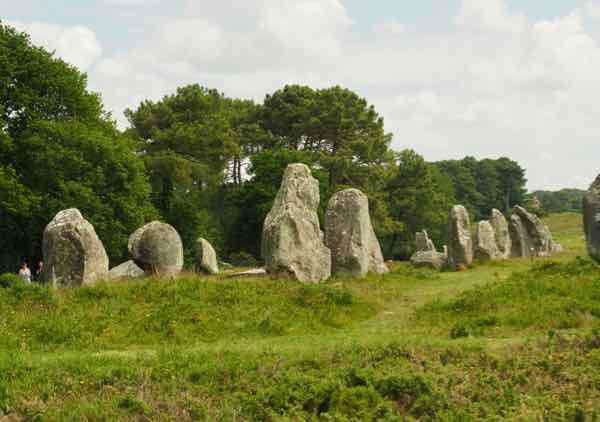 According to the Carnac Tourism website, over 3000 menhirs were set up in the neolithic period, between 5000 and 2000 BC in alignment. It is not entirely known why these Carnac stones were erected and lined up.
One of the myths surround the standing stones is related to Arthurian legend (King Arthur) where Merlin turned a Roman legion to stone; hence the straight line of stones. Another myth has Saint Cornelius turning pagan soldiers to stone so they wouldn't capture Pope Cornelius.
Today, these stones in Carnac are not "used" for anything. At the very least they provide a mysterious story and intrigue much like Stonehenge in England. Who really built the Carnac stones and who put them in alignment? Perhaps they were parts of a wall? Maybe they represent a stone army or a place of worship. It remains a mystery.
Seeing Carnac's Standing Stones (Carnac des Menhirs)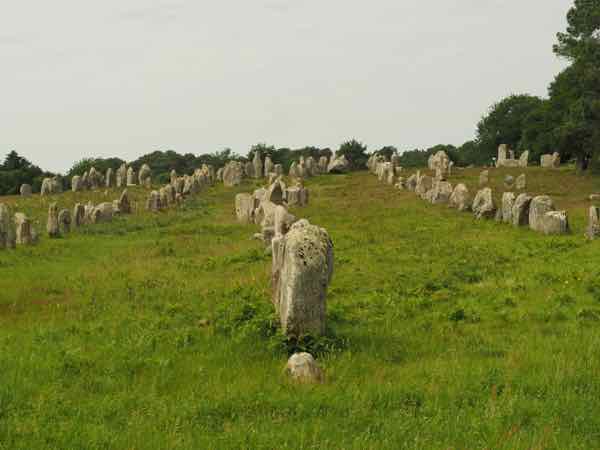 The Carnac alignments in this prehistoric site are spread out throughout various areas. I highly suggest visiting the Carnac tourist office in the main town and picking up the free Carnac stones map as it indicates all the different areas and types of stones you can see. I'd also suggest taking the Petite Train (7.5 Euros) which will take around the area to see the stones. There is English commentary.
What you will see during the tour are random standing stones, standing stones in alignment, and stones that have been set up like tables. After the tour, I set off in my car to go back to some of the areas we passed. At most of the areas you are not allowed to enter the site without a guide; however, this only happens during prime tourist season. For many years the sites had been neglected and stones were knocked over so they are now trying to preserve this historic area.
Carnac's Megalithic Sites
Les Alignements du Ménec
1099 stones in 11 rows over a 1.2 kilometre area
Keriaval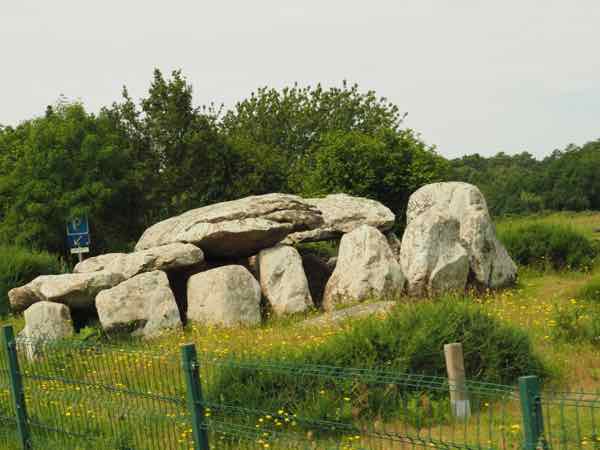 there are four flat stones laying on upright stones. These are called dolmens and they are funeral tombs
Alignements de Kerlescan
contains 555 stones in 13 rows and is considered the best preserved site
Alignements de Kermario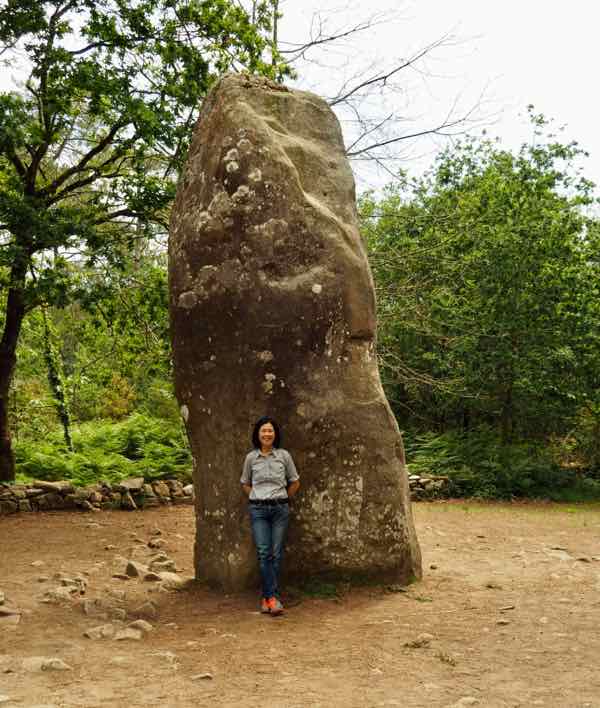 1029 stones in 10 rows.
the highest stone, "Géant du Mario", is located here
When You Are Tired Of The Standing Stones Of Carnac
Carnac is a seaside resort in Brittany, France and it is worth visiting and when you get tired of the prehistoric stuff, consider more modern-day pleasures such as visiting the beach, doing some water sports, taking a boat tour to the Morbihan islands, or going to the spa.
Pin to your favourite board on Pinterest