Vin Chaud (French Mulled Wine) Recipe
One of the joys of wintertime is the opportunity to indulge in some vin chaud—which is French mulled wine or spiced wine. The literal translation is "hot wine". In Germany it is known as glühwein. In Nordic countries (ie. Sweden and Norway) it is glögg, In Spain it is vino caliente, and in Portugal it is vinho quente.
When you are in France, vin chard is served in cafés as well as at outdoor Christmas markets starting in late November, through Christmas and New Years. I've also had vin chaud well into January.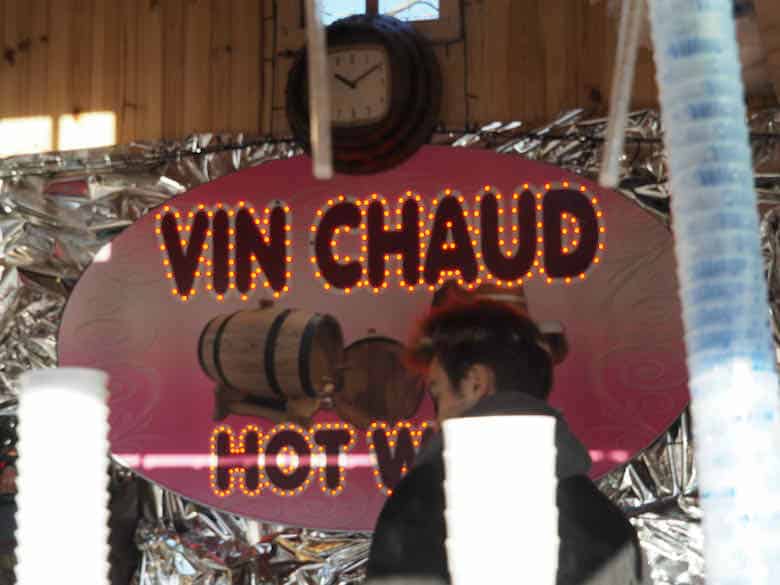 If you can't make it to France, you can always make it at home. It's easy and inexpensive to make. It's a delicious beverage to warm you up on cold winter's day or night. And, because you're using a whole bottle of wine, it is perfect for serving at parties or small gatherings. Here's the recipe that I use.
Traditional Vin Chaud
What Wine Should You Use For Vin Chaud?
While traditional vin chaud in France is made with red wine, you will see other recipes adding cognac, port, or an eau de vie (fruit brandy) such as Poire William. I like to keep it simple and only use a basic red table wine. Nothing fancy.
Use an inexpensive wine as you will be adding spices and sugar. What's important is that you choose a wine that is a young and fruity red. In my local (Ontario, Canada) liquor store, there were predominantly more dry French red wines. I settled for a Merlot as it is a bit fruitier than a Cabernet Sauvignon. A Pinot Noir would be good too. Avoid red wines aged in oak as they have more complex characteristics and those benefits will be lost once you add the spices.
There are some recipes that use white wine and the same spices are added. It becomes a citrus mulled wine once the oranges are added.
Should You Buy Mulling Spices?
You could, but it's just as easy to buy these winter spices and create your own mixture. The usual spices are: whole cloves, cardamom pods, star anise, and cinnamon sticks. While you could use ground spices, I suggest you do not. The wine becomes gritty and I just feel it doesn't look as nice as using whole spices.
What Cookware Should Be Used To Make Vin Chaud?
Vin chaud should be made and kept warm in a nonreactive saucepan or a crockpot. Nonreactive pans don't "react" with foods that are acidic. Stainless steel and ceramic are nonreactive. Aluminum and copper are reactive and using them can possibly make the wine taste metallic.
How Is Vin Chaud Served?
Mulled wine is most often served in ceramic mugs; however, I've had it in glass mugs and even stemless heat-resistant wine glasses. Having a handle is ideal as the drink is warm. It is accompanied by sugar on the side in case you want it to be sweeter. Usually you don't need to as the added fruit (orange slices) and spices make it sweet enough.
French Mulled Wine Recipe (Vin Chaud Recette)
Servings: 4
Mulled Wine Ingredients
1 bottle (750 ml) of young, fruity red table wine-nothing fancy
1 star anise
4 whole cloves
3 cardamom pods
4 cinnamon sticks
1 slice of fresh ginger root, peeled
2-4 tbsp granulated sugar or honey
1 navel orange
Optional: 2 tsp brandy, cognac, or eau de vie for each serving
Instructions
After washing the orange, cut it into half-round slices, approximately 1/2" thick.
Peel and slice a piece of fresh ginger (around 1" long)
Combine the red wine (entire bottle), star anise, whole cloves, cardamom pods, cinnamon sticks, ginger, sugar or honey, and orange slices into a large non-reactive saucepan or crockpot. Barely simmer and do not boil the mixture. You want to dissolve the sugar.
Once the sugar has dissolved, reduce the heat to low.
Cook for at least 30 minutes
Let stand, covered for 15 minutes before serving.
Before serving, strain the wine in a fine mesh strainer so that the spices and orange slices are removed.
Serve: add the vin chard and garnish with a 1/2 slice of orange and a cinnamon stick to each mug or wine glass
Have additional sugar on the side for those who want to add more.
Optional addition is to add 1-2 teaspoons of brandy, cognac or eau de vie to each serving

How long can you keep mulled wine

After cooling, store the wine in a sealed container for up to 3 days. When you reheat it, do not bring it to a boil.

How much do French cafés usually charge for a glass or mug of mulled wine?
Usually 4-5 €
Can you make alcohol-free vin chaud?

I suppose if you boil the vin chard long enough and at a high enough heat, the alcohol will evaporate. Therefore it will be almost alcohol-free vin chaud! Just keep in mind that it will take hours to get rid of all the alcohol. According to one study (US Department of Agriculture) cooking the wine, especially at high heat will burn off much of the alcohol, but not 100%. 1 hour of boiling might reduce the amount by 75%.
If you're looking for other French drinks, consider the French 75 cocktail. It is also known as the "Soixante-quinze" and it is a favourite of mine on New Year's Eve.
Pin to your favourite board on Pinterest